Fix Your Ride
Ever blown an inner tube or dropped your chain when you're 15kms from home and a long way from help? BQ Is here to help!
---
Next Workshop
Beginner Workshop (Online) – Wednesday June 8, 6-7.30pm
Beginner Workshop (Online) – Wednesday June 15, 6-7.30pm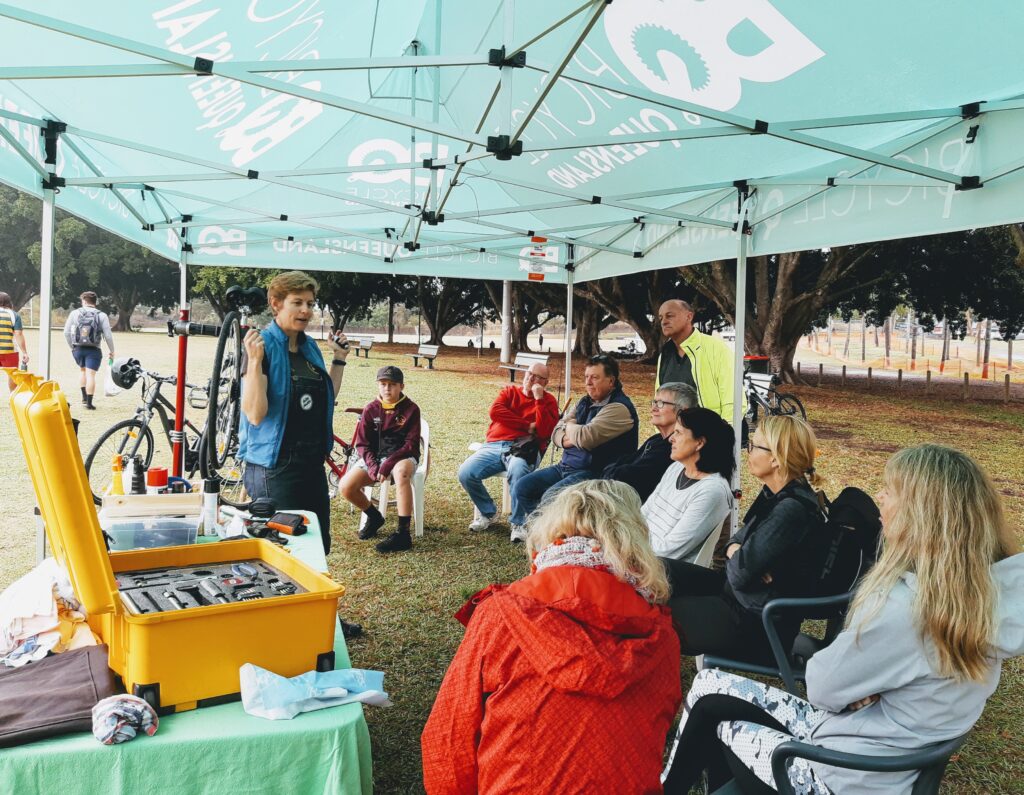 BQ hosts regular bike maintenance workshops throughout the year. We'll teach you some easy and expert tricks for tuning your bike to ensure it runs smooth, is safe, and you're ready for anything the road can throw at it. All workshops cover road, mountain, e-bikes & hybrids, so be sure to bring yours along for the ride!
---
Beginner Workshop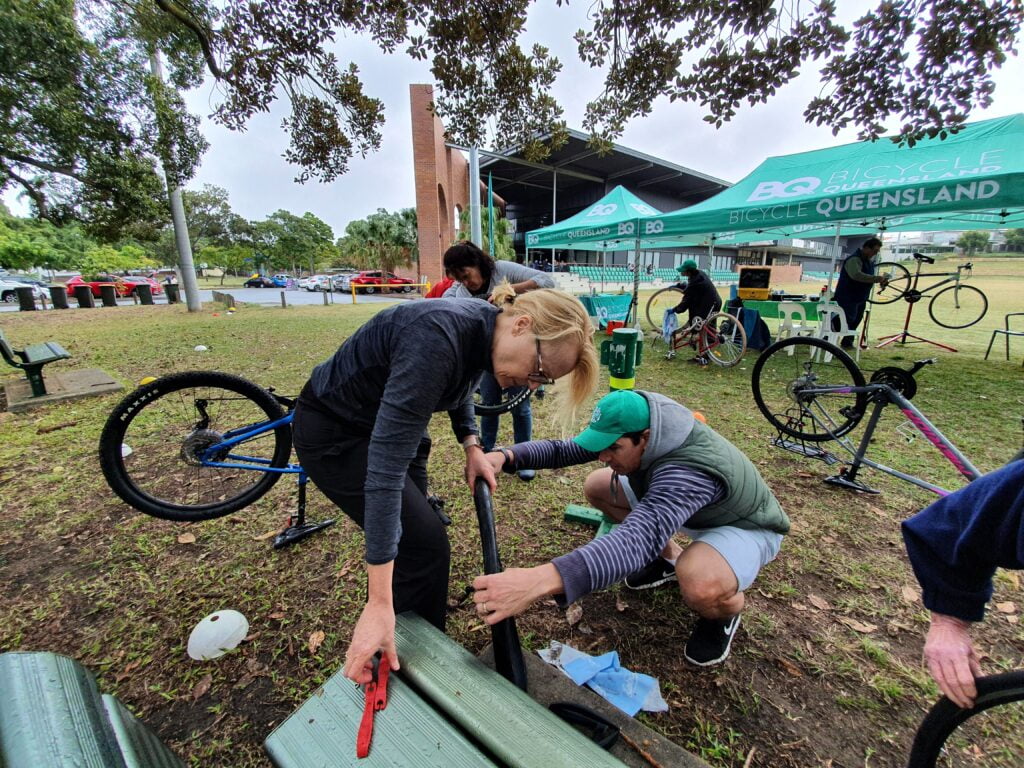 This course is designed for cyclists who would like to learn how to maintain the basics of their bike & do quick repairs when you need it the most (hello flat tyre!). Whether you've just bought your first bike, would like to educate your children or on your 5th bike, this workshop will cater for you! Led by a professional bike mechanic & with the assistance of BQ staff, by the end of the workshop you will be more confident rider and be able to make small adjustments to avoid costly repairs.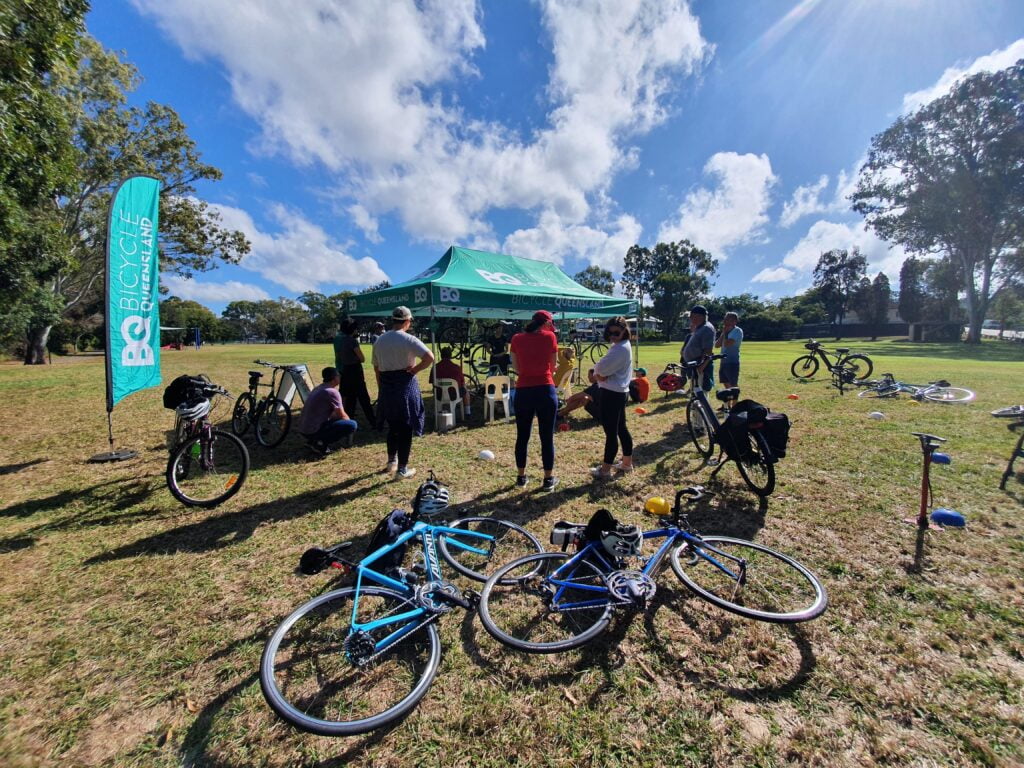 Skills covered in the (2) two-hour course include:
Basic anatomy of your bike
5 things to check before a ride (safety inspection)
How to fix a flat tyre
Change a tube
Repair a puncture
Clean your bike (Chain, what equipment to use etc)
Essential tools for maintenance
---
Intermediate Workshop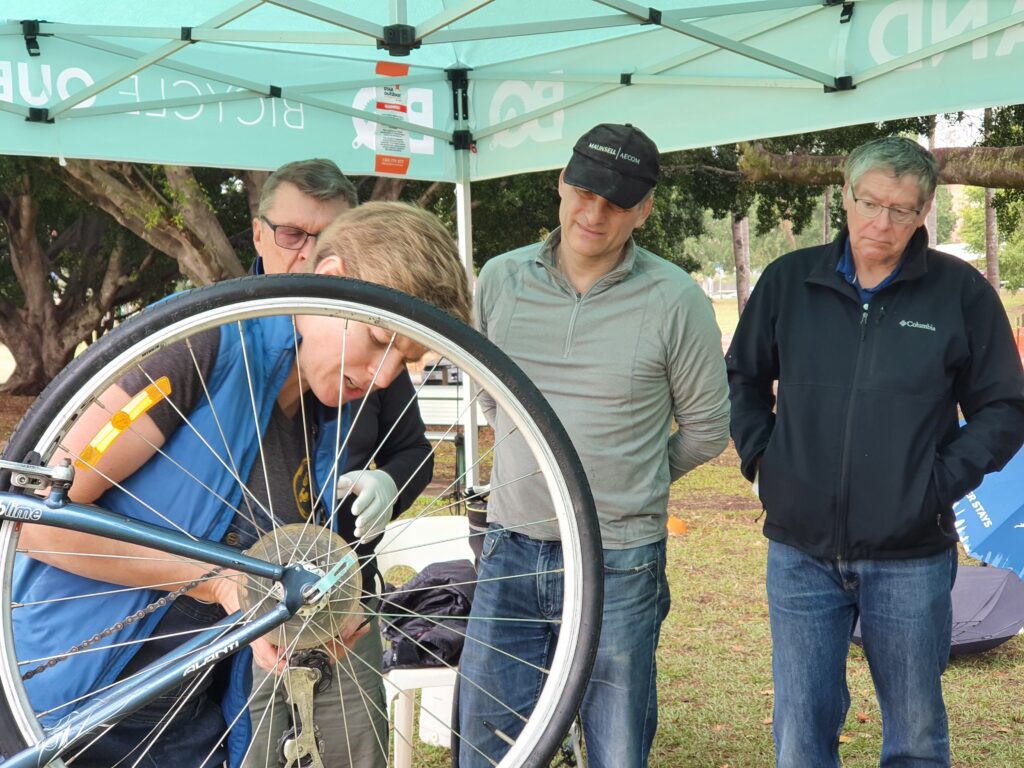 This course is designed for those wanting to dive deeper into the mechanics of your machine. Our next intermediate workshop will be based on registered interest levels. Register your interest if you would like to attend an intermediate workshop!
Skills Covered in the (2) hour intermediate workshop include:
Chain and cassette removal
Changing a gear cable
Tuning your gears
Brake adjustments
Derailleur adjustment & any special requests.
---
---
Testimonials
"As a result of the course, I successfully replaced the brake pads, brake cables and gear cables on my wife and my bike over the weekend. This is something that I have been thinking about doing for the last 5 years but didn't have the knowledge or courage." – Sam
---

Proudly supported by the Queensland Government