Fix Your Ride
Ever blown an inner tube or dropped your chain when you're 15kms from home and a long way from help?
BQ hosts regular bike maintenance workshops throughout the year. We'll teach you some easy and expert tricks for tuning your bike to ensure it runs smooth, is safe, and reliable, and you're ready for anything the road can throw at it.

Basics Workshop
Our basics course covers the five things to check every time you ride – brakes, tyres, wheels, gears, and chain–as well as essentials, like how to fix a flat tyre, change a tube, repair a puncture, and tune your machine.

Intermediate Workshop
Our intermediate class covers chain and cassette removal, changing a gear cable, tuning your gears, and further wizardry.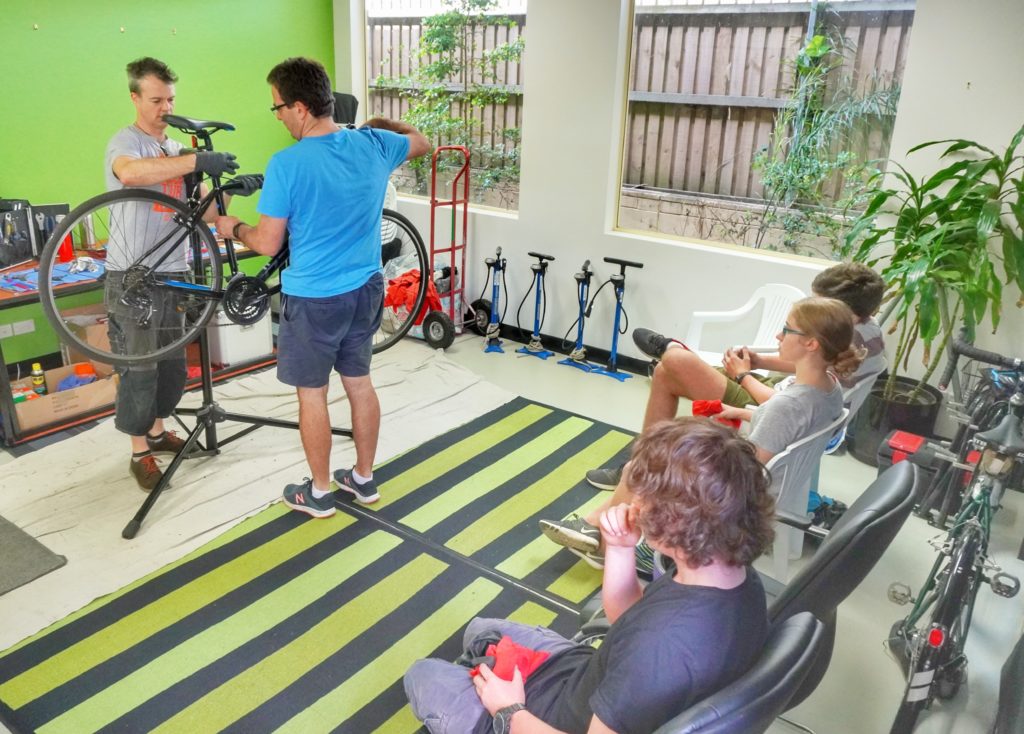 Register your interest in our Bike Maintenance Workshop here!