Rachel Nolan
Chair and Director
Rachel Nolan is an experienced Director and a passionate advocate for cycling – both for fun and as the key to urban sustainability.
Rachel is Special Advisor at Deloitte Access Economics, a role in which she advises governments on finance and reform and supports organisations including non-profits in their dealings with government. She also Chairs the McKell Institute, a public policy thinktank, is a member of the Australian Government's Rail Industry Innovation Council and teaches foreign public servants through University of Queensland International Development.
Rachel is a former Queensland Minister for Transport and Finance. In the former role, she was awarded the Cycling Promotion Fund's award for greatest contribution to cycling by a politician after increasing the state's active transport infrastructure budget to $100 million a year.
Rachel is a recreational rider, mainly on mountain bike. She lives in Ipswich and every year rides the full Brisbane Valley Rail Trail with her young son.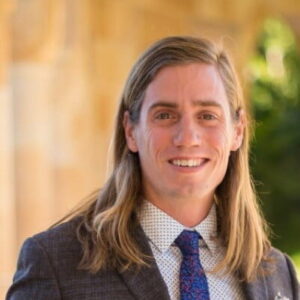 Richard Buning
Director
Dr. Buning's love of all things cycling began while pursuing his PhD at the University of Florida, where he raced in mountain biking, road, and cyclocross for the university and several amateur teams. Since, he has shifted towards studying how people create active lifestyles through cycling and how communities and events provide opportunities for related tourism.
Now as a Senior Lecturer in the University of Queensland Business School, his research interests reside at the intersection of physical activity, travel, and events. He is focused on how tourists are physically active as both a driver of tourism behaviour (i.e., active lifestyle sports) and during visitation (i.e., active transport). His research closely mirrors his passions in active sport tourism for mountain biking, cycling, running, rock climbing, hiking, and more. His work crosses over to active transport through bikeshare, e-scooters, and more generally micromobility where he is focused on tourism usage and related impacts.
The outcome of his work enables communities, events, and organizations to efficiently market to and attract visitors, encourage physical activity, and improve the related impact to destinations as a form of sustainable tourism. He regularly publishes on these topics and serves as expert to the media and local governments.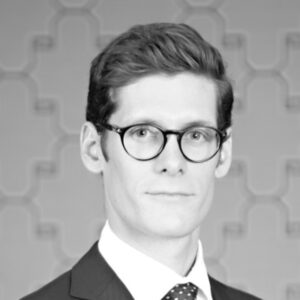 Jason Mitchenson
Director
Jason is a barrister with a keen interest in cycling. He is particularly interested in the intersection between the law, public policy and activity transport and is passionate about helping more people discover the joy of riding. He has two daughters who are bike mad.
Prior to becoming a barrister, Jason worked as a foreign legal adviser in Seoul (South Korea), a solicitor in Brisbane (Australia) and a graduate researcher in Geneva (Switzerland). He holds a Bachelor of Laws from Griffith University, a Master of Laws from Korea University and a Doctor of Philosophy in Law from the University of Geneva. He is also the author of a number of legal texts.
You will pass Jason most mornings on your way to the top of Mount Coot-tha.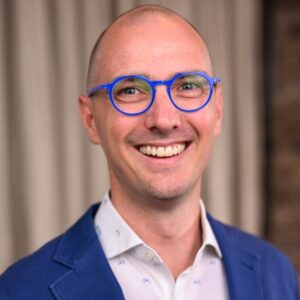 James Johnson
Director
James is an avid cycling enthusiast with a wealth of expertise spanning the digital landscape, encompassing strategy, transformation, commerce, marketing, and customer experience. His remarkable career is a testament to his deep knowledge and dedication to driving digital innovation.
Currently holding the prestigious position of Director of Technology Services & Enterprise at Shopify, James brings over two decades of global digital commerce experience to the table. His journey has seen him excel as both a practitioner, working with esteemed entities like Michael Hill, Colorado Group, and Virgin, and as a consultant at EY. Furthermore, he has honed his technological prowess with stints at industry giants like Demandware, Salesforce, and Shopify, with a primary focus on retail, insurance, and travel sectors.
Beyond his professional endeavours, James maintains his mental acuity by immersing himself in the ever-evolving digital landscape. He keeps physically fit by participating in challenging road and gravel gran fondos, and as an active advocate for eco-friendly transportation, he enjoys cycling around the Sunshine Coast with his children. His impressive career and unwavering commitment to both digital excellence and healthy living make him a true standout in his field.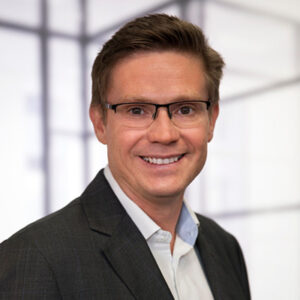 Craig Sydney
Director
Craig Sydney boasts an illustrious career spanning over three decades in the realm of professional services, with a profound focus on the digital and technology domains. His distinguished role as a senior Partner at PwC sees him at the helm of their Trust & Risk business in Queensland, where he has carved out a niche as a specialist in Digital & Cybersecurity Risk management. In addition to his corporate leadership, Craig's impact extends to the non-profit sector, where he serves as a valued member of the audit committee for the Cancer Council of Queensland and holds the esteemed position of chairing their IT Steering Group advisory board.
Beyond his impressive professional portfolio, Craig is an avid road cyclist, traversing the Brisbane River Loop multiple times each week. His passion for cycling also manifests in active participation in major Brisbane road cycling events, including the iconic B2GC, Brissie to the Bay, and Tour de Brisbane. Craig's advocacy extends to the realm of cycle tourism, and he's an enthusiastic gravel rider and backpacker, exploring scenic routes like the Brisbane Valley Rail Trail, European Veloways, and other regional trails across Queensland and Australia. Craig Sydney's remarkable career, leadership, and commitment to both professional excellence and cycling make him an exemplary figure in his field.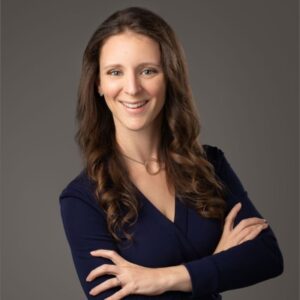 Emily Hilton
Director
Emily is a dynamic professional renowned for her innovative prowess and an illustrious history of crafting and executing resilient strategies. Throughout her career, she has consistently demonstrated her ability to lead high-performing teams, overseeing the successful execution of global projects within large organizations, from their inception to triumphant completion. At present, Emily serves as the Head of Global Technology Strategic Programs for the prestigious BHP, a role that underscores her capacity to navigate complex landscapes and drive transformative change on a global scale.
Notably, Emily's impact extends beyond the corporate realm, as she possesses a proven track record of spearheading strategic change initiatives for both profit and non-profit boards across the world. Her dedication to effecting positive change is exemplified by her passion for influencing policy within the communities she engages with, all with the ultimate aim of advancing the greater good. Recently making the vibrant city of Brisbane her new home, Emily has embraced her recreational rider identity, indulging in road and mountain cycling adventures alongside her family. Her multifaceted career and commitment to both professional excellence and community betterment make her a true trailblazer in her field.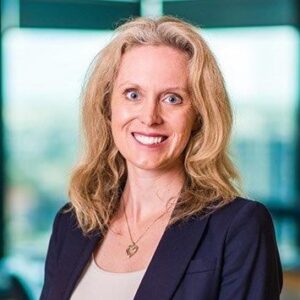 Sian (Reece) Keast
Director
Sian's role as a Bicycle Queensland Director brings together her passion for and experience with physically active communities, sustainable and inclusive infrastructure and mutually beneficial partnerships. As Partner at large national law firm MinterEllison, Sian practices in the infrastructure, projects and commercial contracting areas. The majority of her work is in the transport, healthcare, social services and logistics sectors. She has particular experience in projects and initiatives that are at the intersection of commercial partnerships, public policy and community transformation. Sian is also a Board member and taskforce leader of Infrastructure Association of Queensland (the State's peak infrastructure industry body). She is a strategic thinker and is respected for her solutions focus and dynamic, holistic approach.
Sian is passionate about cycling and active transport as a pathway to a healthier, more inclusive and more sustainable society. Sian is a lifelong bike rider and has cycled for almost every purpose – from active transport, to training and racing competitively in triathlon, to family recreation cycling with her young daughter. She is passionate about better integrating cycling into our places and communities, for benefits that include improved health, equality, sustainability and productivity.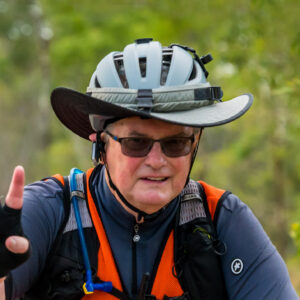 Paul Heymans
Director
I'd like to introduce myself to BQ members as a potential director of Bicycle Queensland.
I'm president of the Brisbane Valley Rail Trail Users Association, an I.T. professional, and a small business owner. I'm a member of the Brisbane Valley Rail Trail Steering Committee, established by DTMR to act as an advisory group for the Brisbane Valley Rail Trail (BVRT). I served for several years on the Somerset Regional Council Economic Development Advisory sub-committee.
Cycling has been an integral part of my life for 68 years. I have cycled in several countries including the UK, the USA, Italy, France, and Australia. Home is a rural property in the Somerset region close to Wivenhoe Dam, where the BVRT is my local trail. I'm passionate about the recreational sport of off-road cycling and usually ride two or three times a week.
I have 10 years' experience at the sharp end of cycling advocacy in regional Queensland since I became an activist for the Brisbane Valley Rail Trail in 2014. It was a hard battle, but the campaign achieved its objective in 2016 when the Queensland Government announced $1.8 million funding to complete the Brisbane Valley Rail Trail. This was followed by a $1.45 million grant from the Australian Government that enabled the final section of the rail trail to be completed in 2018
In 2016, a group of passionate cyclists, many of whom are also hikers, horse riders and runners, joined together to form the Brisbane Valley Rail Trail Users Association (BVRTUA), of which I am honoured to be president.
I believe that my experience of cycling advocacy and passion for cycle tourism at a regional, grass roots level, combined with my business management and I.T. skills will enable me to make a positive contribution to the management, direction, and work of Bicycle Queensland.
If elected as a director of Bicycle Queensland, I will focus my energies on achieving value for members and better outcomes for all cyclists across the entire state of Queensland.