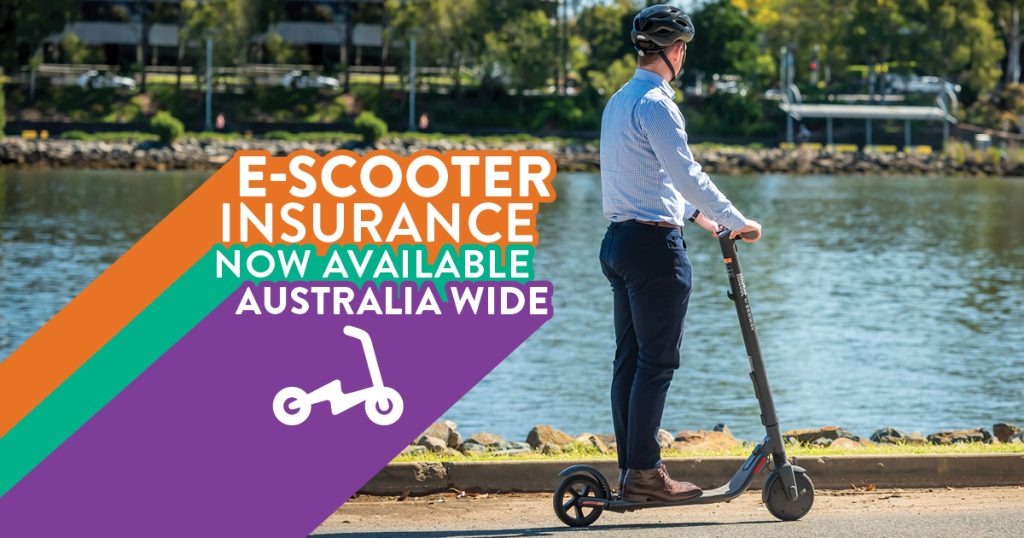 E-scooter riding insurance is now available!
Purchase an E-scooter membership to be covered for personal accident and public liability insurance while riding your privately owned e-scooter. Our E-scooter membership does not include bike riding insurance.
If you would like to be covered for bike riding and e-scooter riding insurance, purchase an Individual or Concession (eligibility requirements apply) membership and select the e-scooter membership add-on.
The e-scooter add-on is currently unavailable to Household memberships.
No matter where you live in Australia, we have you covered.
Current Individual or Concession Members
To add e-scooter riding insurance to your existing membership log into the member portal.
Annual members: select Upgrade Membership and select the e-scooter insurance add-on. Cover will commence immediately.
Monthly members: select Renew Monthly Membership and select the e-scooter insurance add-on. Cover will commence at the beginning of your renewed membership period.
---
More on E-scooters
Buying an e-scooter
Buying an e-scooter can be exciting and daunting. To ensure you get the right e-scooter to suit your needs, we recommend heading to one of our trusted e-scooter retailers.
Rider etiquette
Similar to riding a bike, it's important to be aware of all riders, walkers and drivers. Watch our Share the Path video to familiarise yourself with best practice behaviours on shared paths.
E-scooter batteries
It's important to know how to maintain your e-scooter battery, check out our blog for tips on how to look after your e-scooter here.
---
Rules and Regulations
Rules for the safe use of e-scooters and similar devices (or personalised mobility devices – PMDs) in Queensland include:
Wear a helmet with the strap secured firmly
Travel at no more than 12km/h on footpaths and no more than 25km/h on other infrastructure such as bike lanes, shared paths, and local roads with a speed limit of 50km/h or less.
Not travel on prohibited roads
Never double or carry a passenger
Never use a phone handheld while riding
Install and use a warning bell for e-scooters and e-devices with handlebars to better alert other path users of the rider's approach
| | |
| --- | --- |
| Offence | Fine |
| Speeding less than 14km/hr above the speed limit | $143 |
| Speeding 14-20km/h above the speed limit | $215 |
| Speeding 20-30km/h above the speed limit | $359 |
| Speeding more than 30km/h above the speed limit | $575 |
| Illegal mobile phone use (holding in your hand) | $1078 |
| Doubling | $143 |
| Riding on a prohibited road | $172 |
| Riding without a properly fitted helmet (strap done up) | $143 |
For more information about the new rules and penalties, head to the Queensland Governments Street Smarts website here.