TOP TIPS FOR BEGINNER MOUNTAIN BIKE RIDERS
Mountain biking for beginners can be daunting, but it doesn't have to be! Check out some of our top tips for starting on your mountain bike.
1. Stay relaxed
Your bike's job is to roll over bumps and obstacles. Your job as a beginner mountain biker is to let your bike do its job. That means keeping your body relaxed so it can move beneath you. Hover your butt off the saddle when riding over obstacles like roots and rocks. The more technical the terrain, the more room your bike needs to move. When going down a descent, think: – "pushup arms" and "bent legs," and flare out your elbows and knees so your body lets the bike flow rather than fighting it.
2. Brake less not more!
Momentum is your best friend, so try holding your speed when the terrain gets challenging. Your bike will find it easy to roll over tricky sections when it has momentum. You will also be tempted at some point as a beginner to grab both brakes and pull 'em to the bars with all you've got. Resist this temptation! Mountain bike brakes are powerful enough that you need just one or two fingers to modulate your speed.
3. Look where you want to be!
Target fixation in mountain biking translates into your bike goes where your eyes go. So if you look at a tree or rock for too long, you will most likely ride straight into it! Keep those eyes looking forward, past obstacles and focus on where you want to be.
4. Suspension set up
As a beginner, you can take a little time learning the finer nuances of setting your sag (how much travel you use just sitting on the bike) and rebound. But take a moment to know how to lock out and open up your suspension. This will help avoid accidentally rolling out onto a crazy technical trail with a fully rigid bike (it happens!).
If you're looking to expand your skills, check out one of our HER RIDE MTB skills days coming up in September and October!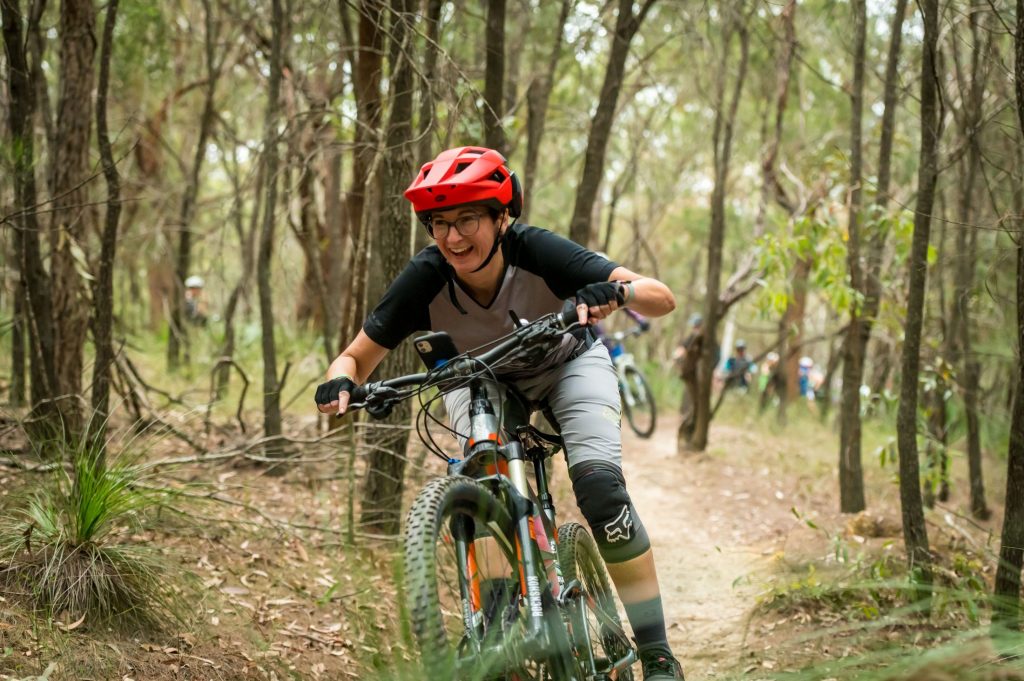 What are the benefits of riding to work and how can you make it easier?
Riding to work is nothing new, but more employers and employees are waking up to its benefits. Riding can benefit the individual's health and wellbeing.