Bike with Toowoomba

Bike with Toowoomba – Active Travel Day is the regions biggest celebration of cycling. This advocacy and education event celebrates the depth and breadth of the active riding community whilst also supporting individuals new to riding.
Join us at Civic Square (behind the Library), Toowoomba City, on Sunday 14th March 2021 from 10am to 1pm.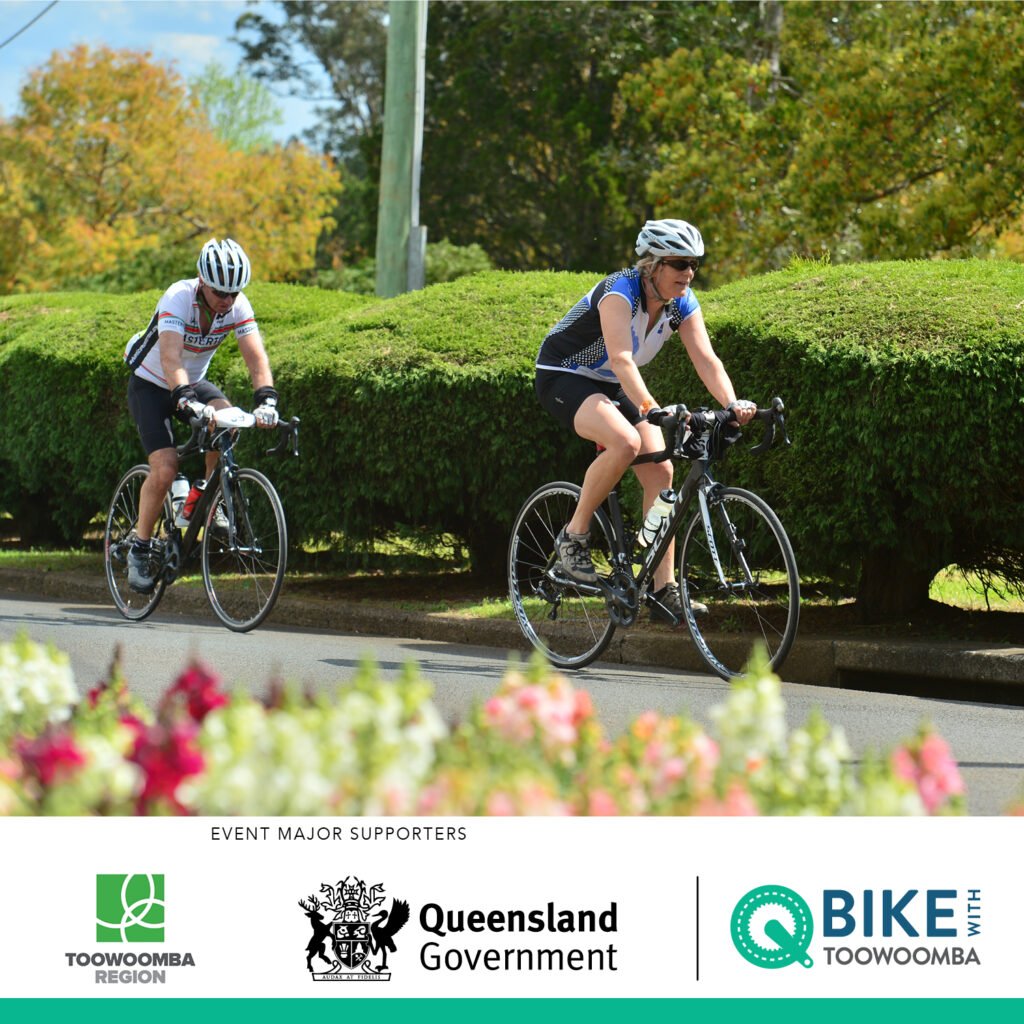 Highlights of the day will include:

Free Guided Active Commutes – registrations closed.
The launch of Bicycle Queensland's new Commuter Harmony Alliance
Free Coffee for those who take the pledge to the alliance
Beginner Bicycle Maintenance Workshop
Free Bike Safety Checks thanks to local legends I-Ride Bikes!
Queensland Police Service Pop Up!
Take the Pledge
Bicycle Queensland are very excited to be launching the Commuter Harmony Alliance this year as part of Bike with Toowoomba. What is the Alliance? It is a connected community where commuters feel confident and supported to mix their modes of transport. Where respect on the road is extended to, and by all users. A community where the benefits of active commuting including heightened productivity, health and wellness and sustainability, come to life.
This event is sponsored by the Toowoomba Regional Council & the Department of Transport & Main Roads.
If you are feeling unwell or showing symptoms of COVID-19 (Cough, fever, sore throat, fatigue or shortness of breath) please do not come to this event. Bike with Toowoomba will be run under a COVID-19 Safe Event Checklist for outdoor events under 1500. Maintaining social distancing is the individuals responsibility & the event site will display best practice.
Please direct all enquiries to events@bq.org.au or 0738441144