Helmets are a critical part of bike safety and it's illegal to ride without one in Queensland, so how do you buy the right helmet for you?
After safety, the most important features are comfort and fit. Feel for pressure points and watch out for bobbling of the helmet when unclipped on your head – these are tell-tale signs that a helmet is not the right fit. We recommend visiting your local bike store to make sure you have the opportunity to try before you buy – also a great way to support local! Keep reading to find out how to buy the right helmet for you.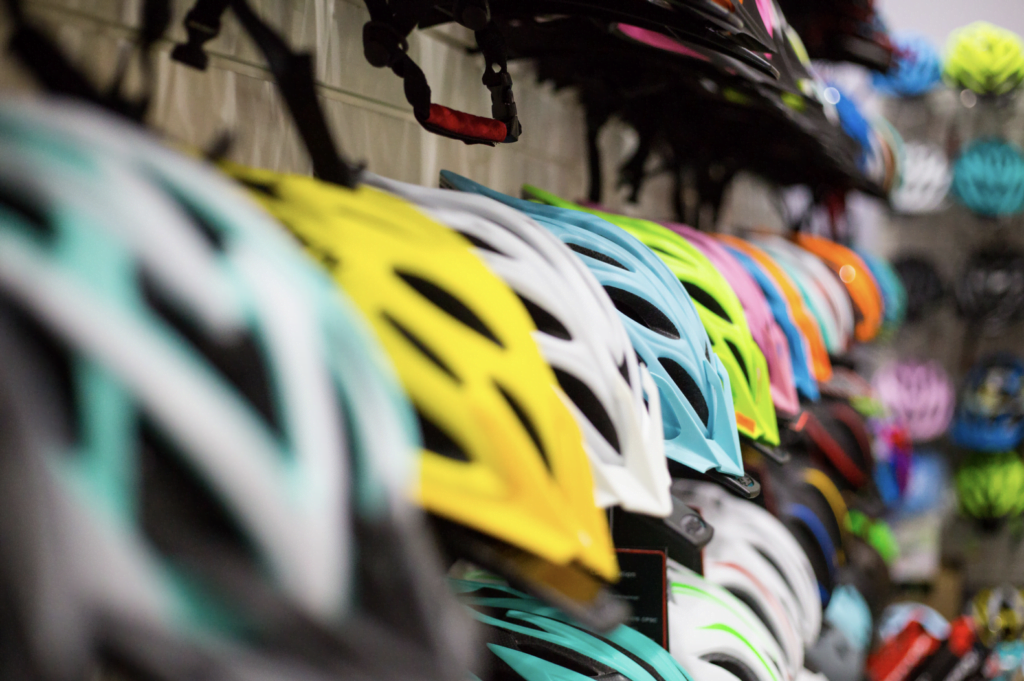 A quality helmet could save your life
All helmets sold in Australia need to meet minimum safety standards. How do you find out if a helmet is meeting these standards? Simply look for a sticker that says 'AS/NZS 2063' inside the helmet. As well as the standard sticker, you can ask yourself or the salesperson these questions when identifying the quality of the helmet:
Is it lightweight?
Does it have good ventilation for increased airflow?
Look at the strap locking systems and ponytail holes. Are they adequate for your needs?
Are the tension dials easy to use and suit your head shape?
On top of all the helmet features, there are a few different styles to choose from. We've created a simple comparison between three main styles to help you chose the right one.

There are a huge range of helmets on the market that all serve different purposes. Knowing how to identify what style helmet is best for you not only makes you safer on your bike, but ensures you're comfortable and confident whenever you ride.
For more bike and health related tips, head to our Bike Life Blog.