Bicycle Queensland – Priorities for 2020 State Election
The 2020 State Election, to be held in the midst of the most serious public health crisis in a century, highlights the importance of active transport and regular physical activity in improving population health.
Bicycle Queensland's priorities for the 2020 election fall into three areas:
Funding for the Principal Cycle Network
Safety of vulnerable road users around heavy vehicles
Cycle tourism and rail trails
Read through BQ's 2020 State Election Infographic below and our letter to the premier here.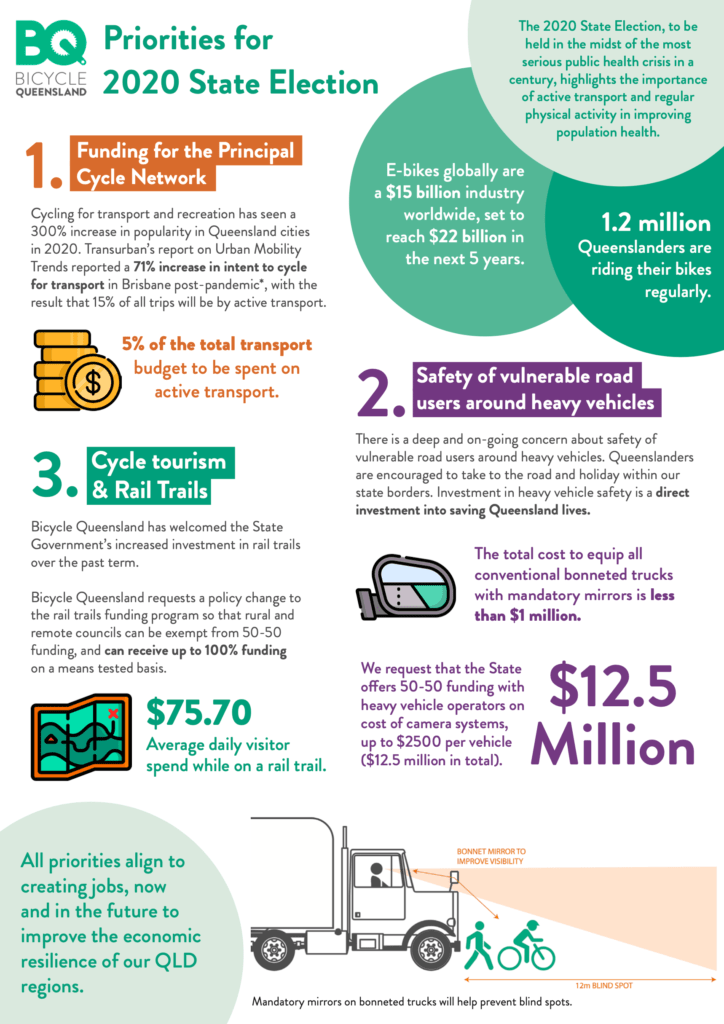 Local Government Association of Queensland
For the first time, Bicycle Queensland's advocacy team (Rebecca Randazzo and Andrew Demack) attended the annual Local Government Association of Queensland conference held in Mackay.