BQ supports Australian experts call for space for safer walking and cycling
Whilst Australia has responded promptly to COVID-19, the result of lockdown measures has left us concerned with current cycling safety standards.
Dr Ben Beck, from the School of Public Health and Preventive Medicine at Monash University, led the important call from health and transport experts. He expressed his concerns for safety, as our paths and cycleways are inadequate to handle the physical activity requirement during COVID-19.
The Australian Government recognised the importance of remaining physically active during the pandemic, listing exercise as one of four essential activities. As a result, many Australians have been getting active across the country by walking and cycling.Whilst this is positive, many areas lack sufficient space required to maintain critical physical separation.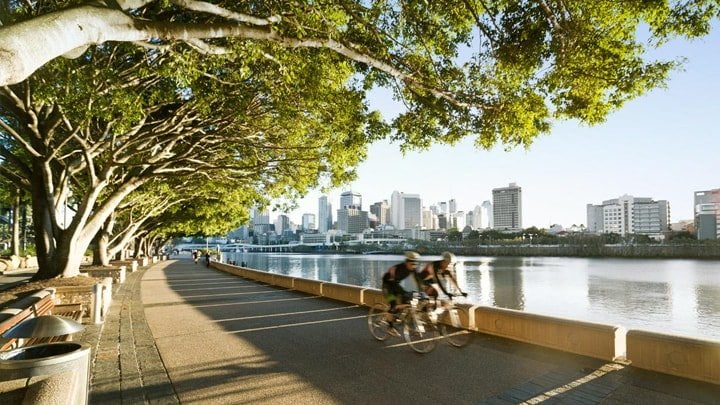 Bicycle Queensland CEO, Rebecca Randazzo and Dr Beck collaborated on this letter, calling on decision makers to take urgent steps to provide more space for walking and cycling during and after the pandemic. The letter was sent to all State and Territory Transport Ministers and co-signed by over 100 Australian experts and Bicycle Queensland.
Riding across Australia to break the cycle of poverty
Nellie and Richard Logan embarked on a bike ride of more than 4000km over 28 days to help raise funds for children facing poverty. They have raised almost $950,000.