Kids go back to school – on their bikes!
It looks like cycling could be here to stay post-pandemic as we see bicycle numbers soar in local schools. Ferny Grove State School now needs a second bike rack, because their current rack has been full every day since students returned to school.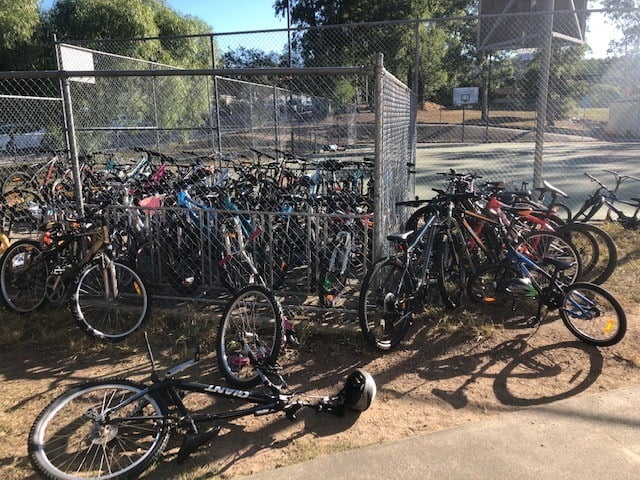 Ferny Grove State School Principal, Brett Shackleton, said that more families are travelling to school together by bike. He adds that it's now common to see a bottleneck at most gates in the school as keen cyclists try to get a good spot in the bike racks.  
"We've had to provide temporary bike racks just to make do in the interim," Mr Shackleton said.
Riding to school is important, as 39% of Queenslanders are not getting enough exercise and screen time dominates the home school environment. The bicycle commute is a simple way for communities to get their 60 minutes of accumulated physical activity a day and combat screen fatigue.
Bicycle Queensland's Director of Education, Patrick Trowse is thrilled so many kids are riding to school again.
"Commuting to school not only covers the daily exercise needs, but also gives students an opportunity for growth and development.
"As bike paths and racks fill up, it is time to push for improved conditions for cycling, so that even more families will consider riding to school," Mr Trowse said.
Read the full media release here
Riding across Australia to break the cycle of poverty
Nellie and Richard Logan embarked on a bike ride of more than 4000km over 28 days to help raise funds for children facing poverty. They have raised almost $950,000.