Quarter Two Advocacy Update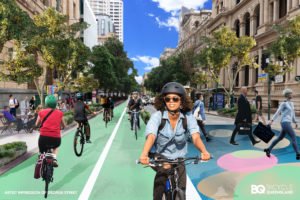 It has been an eventful three months navigating through COVID-19 at BQ. Despite a brief transition to a work from home structure, we have continued to advocate for safer cycling across QLD.
Read about the projects we have advocated for to improve cycling safety and accessibility in the link below.
Not included in this list are regular communications with BQ members and other bike riders on safety and infrastructure issues across the state.
View Quarter Two's Advocacy Update here.
Riding across Australia to break the cycle of poverty
Nellie and Richard Logan embarked on a bike ride of more than 4000km over 28 days to help raise funds for children facing poverty. They have raised almost $950,000.