Riding the Revolution
Bicycle Queensland recently attended the launch of Riding the Revolution: A New Approach to Active Transport in South East Queensland. CEO Rebecca Randazzo spoke on a panel at the event about the importance of infrastructure and incentivising active travel.
The report details how the rise of e-bikes and increase of cyclists due to the coronavirus pandemic could assist in long-term active travel change. As stated in the report, 'the paper outlines a new approach to active transport planning, one that will capture the current opportunity and create a new policy and administrative framework to drive change for years to come.'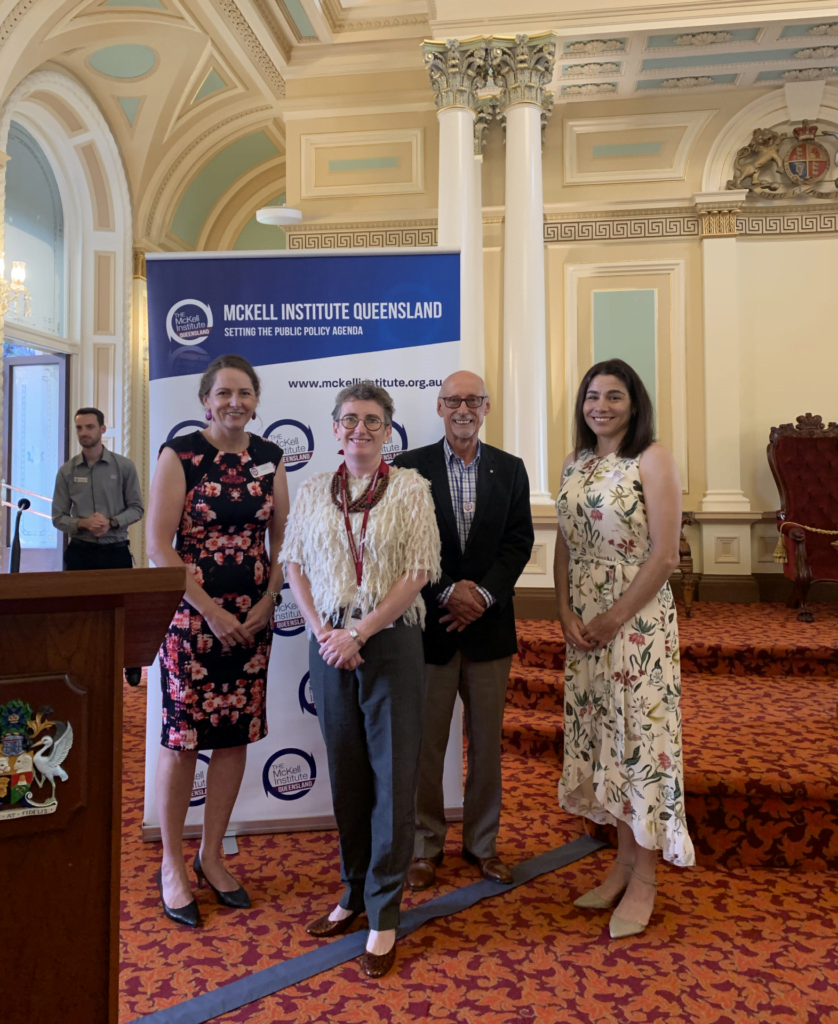 Pictured: Kirsty Kelly (Chief Executive Officer of the AITPM), Rachel Nolan, (Executive Chair, The Mckell Institute Queensland), John Brannock (Adjunct Professor & Course Coordinator, Advanced Planning Practice, UQ), Rebecca Randazzo (Chief Executive Officer, Bicycle Queensland)
Riding across Australia to break the cycle of poverty
Nellie and Richard Logan embarked on a bike ride of more than 4000km over 28 days to help raise funds for children facing poverty. They have raised almost $950,000.