Rider Essentials
Here at BQ we understand that each style of riding differs, and this impacts what you will pack for when heading out for a spin. We also understand the pain of getting a flat tyre 10km from home and realising you didn't pack one! That's why we've created the following handy guides for what to pack next time you're out riding.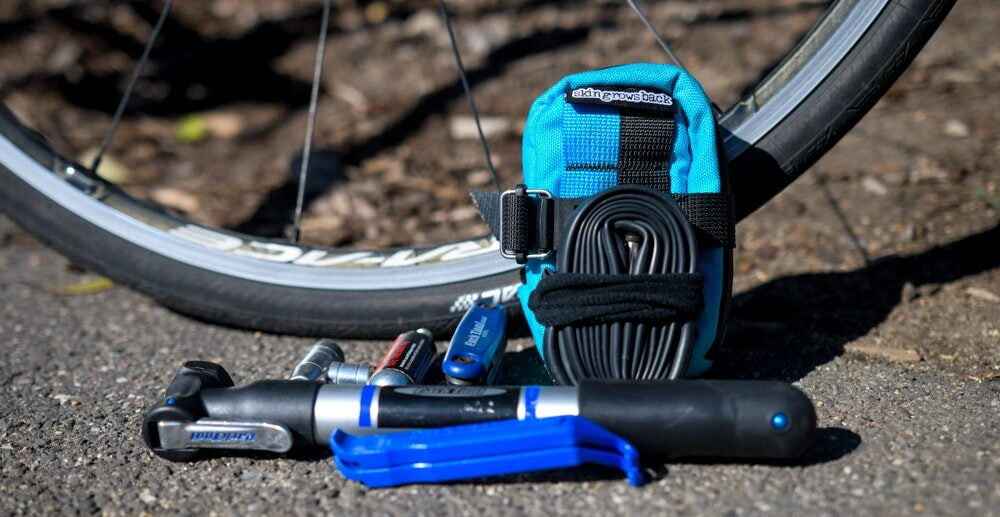 Essentials for all Riders
AUS/NZ (2063) standard helmet
Pump or CO2 canisters
Puncture repair kit & or spare tube(s)
Multi-tool & tyre levers
Bike Lights
Sun protection
Water (1 bottle each minimum)
Healthy snacks (something that won't get squished!)
Wallet, phone and keys
Medication (if necessary)
Emergency details or rider ID
Photo Source: Bike Exchange
Essentials for Mountain Bike Riders
(CamelBak Edition)
Queensland riders love a mtb backpack. They fit everything you could need for a 30min-5 hour adventure and are very handy if your bike doesn't fit a water bottle cage.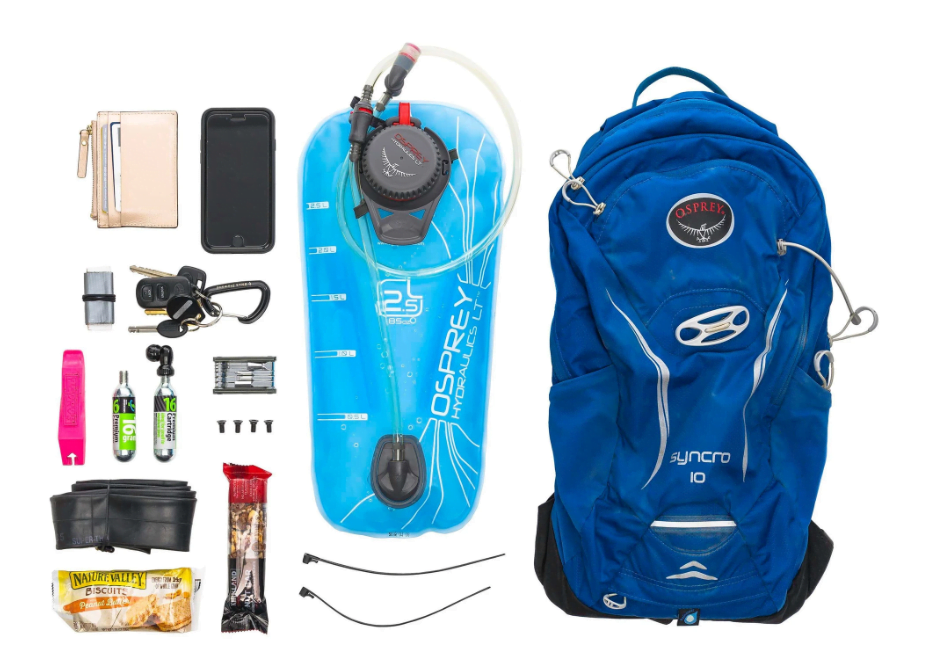 Multi-tool (with a chain breaker)
Plug kit such as DynaPlug (if running tubeless)
Spare tube
Tyre levers
Pump or CO2 Canisters
Small first aid kit
Chain quick link (specific to your chain)
Derailleur hanger (optional)
Zip ties (for trailside repairs)
Insect repellent
Snacks (banana, muesli bars, whatever fuels your ride)
Photo Source: The pros closet
BQ TIP
Make sure your water bladder is closed properly to ensure no water leaks out. This is a common blunder made when trying to get out on the trails too quickly! We recommend taking at least 1.5-2L of water for any ride over 1 hour, but we also recommend listening to your body.
Essentials for Road Riders
While road riders can obviously don a backpack or equivalent, most prefer to ride light, packing the essentials in jersey pockets, saddle bag or bidon. Here are our suggestions: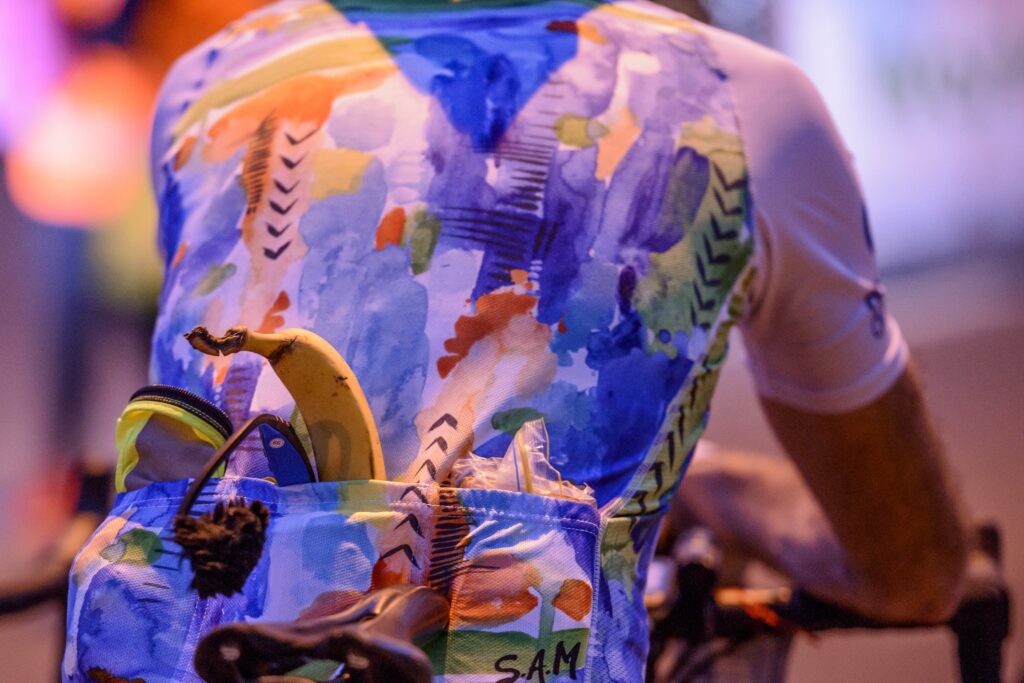 Small sunscreen & lip protection
Water (electrolyte drink for longer rides)
Waterproof sandwich bag or similar (protect your phone/food/wallet in bad weather)
Snacks (Fruit, bars, gels)
BQ TIP
Always make sure you inform someone where you will be riding & when you expect to return. This is especially important if riding alone & in areas with little to no phone reception.
Essentials for Family Rides
The trusty backpack – every family has one, but do you know what to pack in it before heading out for a ride? We've got you covered with the list below.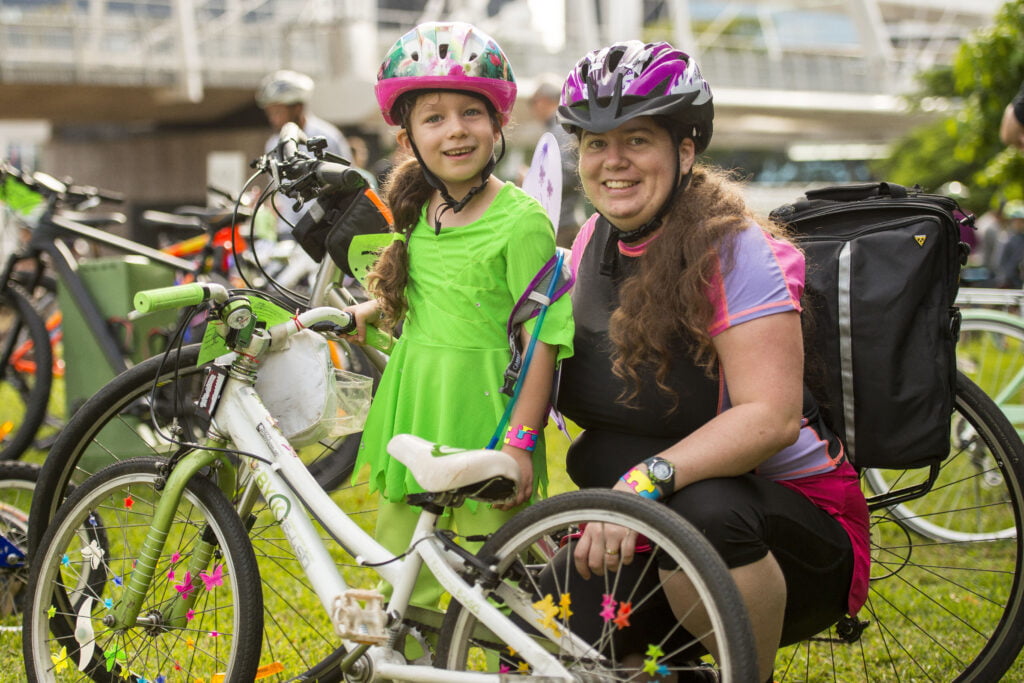 Water bottles for EVERY rider
Versatile snacks (We recommend muesli bars, bananas, dates, sultanas and home-made baking)
Small first aid kit – safety first!
Picnic rug for relaxing when you've arrived at your destination
BQ TIP
If heading out around lunch time, pack some homemade sandwiches in a hard container/Tupperware. This makes things easier when travelling as a family & nothing beats a good old sandwich!.