CEO Quarterly Round-Up: March 2021
We're constantly looking for new ways to improve and add value to our memberships, whether this is through benefits, insurance, events or advocacy. As a member you enable us to make real, impactful changes in communities all over Queensland, but sometimes we get so caught up doing it all that we don't get a chance to recap on what we've done. To keep you in the loop, every quarter we will share with you everything we do to make cycling better for you, and other cyclists in Queensland.
---
Dear members and friends,
I can't believe it is March already – what a difference twelve months makes. I was so proud of how the team adapted in 2020 to a changing environment yet were still able to service our members and establish new partnerships. Despite not being able to run face to face events we worked tirelessly in the advocacy and education space to support existing and new riders.
2021 is about driving our agenda.
The staff and management committee have been working hard on a new strategic plan for Bicycle Queensland, which will guide our services and new initiatives for the next three years. Thank you to everyone who participated in the open workshops over the past four months. I look forward to sharing the plan with you shortly.
Our work has never been more important. The experiences of COVID 19 have highlighted the value of riding a bicycle, as thousands of Queenslanders turned to bike riding to support their health during challenging times. As we unite and recover, the relevance of bike riding as a transport alternative, recreational and wellbeing option as well as an environmental movement remains a priority body of work for us.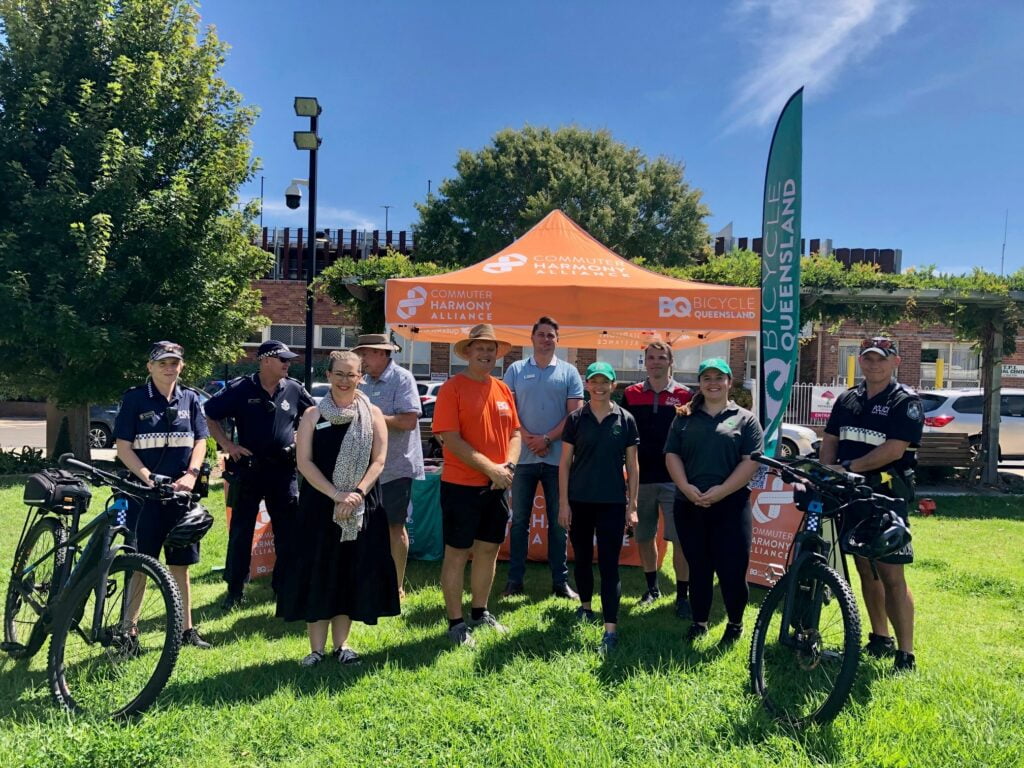 So far, 2021 has been very busy.
We are excited to be returning to the events space with the Brisbane Valley Rail Trail Festival of Cycling (5th June) and our iconic Brisbane to Gold Coast event (17th October). We have been working hard on new collaborations to further enhance these experiences. We recently ran an activation event in Toowoomba and look forward to working with communities in Logan, Redland City Council and central Queensland later this year.  We continue to build out more benefits for our members and lobby hard (read our response to the BCC draft strategy on e-mobility here and BCC's Draft Strategy on Off-Road Cycling here) at the political level for more funding and revised policies which support more people to ride more often.
Earlier this month we also saw the very successful launch of Commuter Harmony Alliance – a platform for speaking about advocacy and safety issues from a broader perspective than just bicycle riders. It is a new way to build a coalition across all transport sectors to look at positive behaviour change programs that emphasise common values between all users of the transport systems. We encourage all our members to take the pledge and help us raise awareness about protecting those most vulnerable on our roads and shared pathways. 
Despite being very busy at work I have stayed true to my goals of riding regularly, even if it's a short, sweaty session on the trainer at 5am. Like many of you, I wear my many hats during the week (mum, wife, daughter, career, coach, and my community work). I have struggled in the past to prioritise my own wellbeing, but this year I am dedicating more time to social rides with friends and family and encourage you to do the same. We all know life is better when we ride more.
Until next time, happy and safe riding.
Rebecca
Riding across Australia to break the cycle of poverty
Nellie and Richard Logan embarked on a bike ride of more than 4000km over 28 days to help raise funds for children facing poverty. They have raised almost $950,000.