The Mackay Bluewater Trail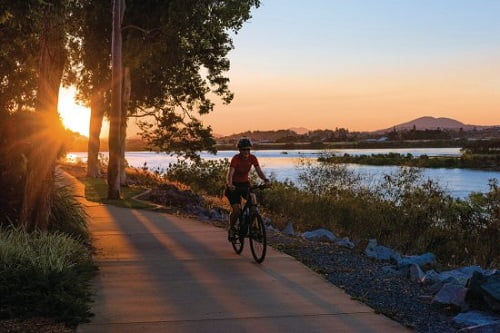 Suitable for families with young kids
If you're in Mackay and looking for a leisurely ride to unwind, the Bluewater Trail is for you.
The Bluewater Trail is a shared pedestrian and bicycle pathway skirting around the city of Mackay, therefore making it perfect for sightseeing!
Not only is the trail great for sightseeing, but it also links to some of Mackay's most popular attractions. Stop by the Mackay Regional Botanic Gardens or the Bluewater Lagoon swimming facility for a relaxing end to your ride.
Check out the Bluewater Lagoon
Located in the heart of Mackay's city centre, the Bluewater Lagoon is the perfect place to wind down after a fun relaxing ride. In fact, the three-tiered lagoons are free and family-friendly! Head to the Bluewater Lagoon late afternoon to watch the sunset over the picturesque Pioneer River.
The city area has plenty of on-street parking if you're driving to the trail, as well as access for people with disabilities to the trail.
View the trail PDF here.
Taking the family on their first group ride? Check out our resources for first time riders here!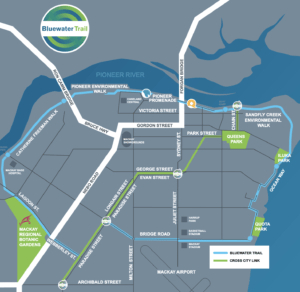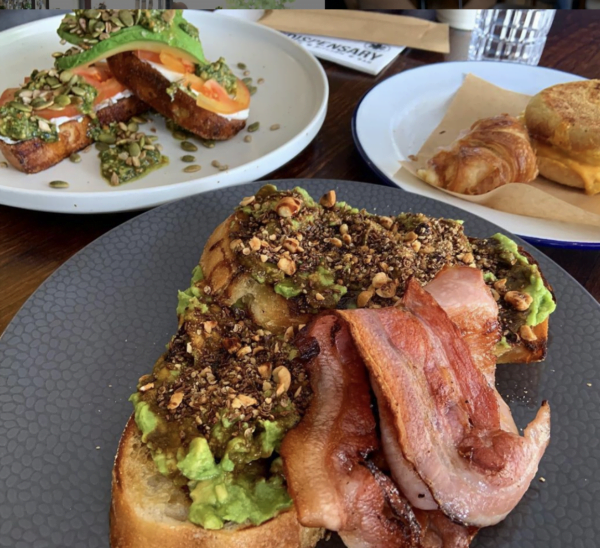 What's In the Area
FOOD: The Dispensary is an all rounder where you can get a morning coffee, breakfast, long lunch or delicious dinner.
THINGS TO DO: There are so many places to check out along the trail such as the Mackay Regional Botanic Gardens, Bluewater Lagoon and Bluewater Quay!
BIKE SHOP: Head over to the team at Corry Cycles
Mareeba to Atherton
Closer to heaven than where you come from The Atherton T...