Four Mile Beach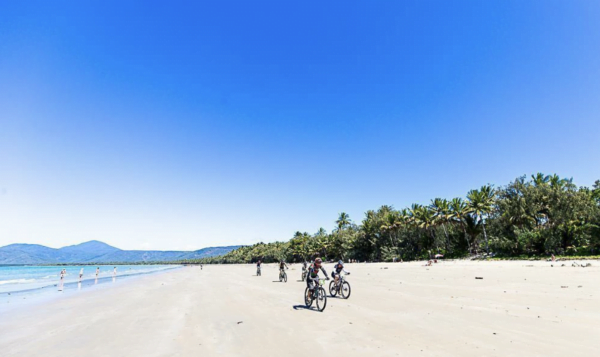 Route Length: 9km one way
Terrain: Some riding on sand, footpaths
Suitable for families with young kids
Port Douglas Coastline Ride
Despite Port Douglas being a holiday destination for its natural attractions (such as Four Mile Beach), the towns main esplanade is vibrant and packed with cafes, boutique and restaurants.
Start your walk down the esplanade and find the Port Douglas Surf Club. Make a right turn and you'll see the beautiful Four Mile Beach emerge. This glorious stretch is one of few places in the world you can ride along compacted sand for over 4km.
Riding along this vast stretch of coastline is a truly special, memorable experience. It's easy to understand how this 9km out and back ride is a must.
Related Ride: Castle Hill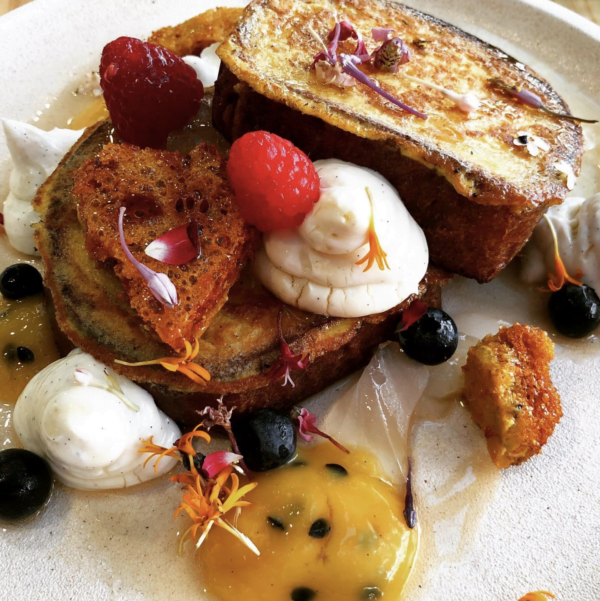 What's in the area
FOOD: Head to Hi-Tide By the Beach -a 60 seater oceanfront restaurant located on the Esplanade in Port Douglas that overlooks Four Mile Beach. Stop by for a fancy breakfast or lunch to finish off your beach ride. They have a kids menu as well!
THINGS TO DO: Port Douglas is of course home to Four Mile Beach, however, it is also a great base camp to visit some of QLD's most beautiful nature spots like the Great Barrier Reef and the Daintree Forest.
BIKE SHOP: Visit Bike Shop & Hire Port Douglas for any bike queries, rentals or even advice on where to ride around the area. If you're itching to ride around Port Douglas but can't bring your bike, this is the perfect place to hire one.
Mareeba to Atherton
Closer to heaven than where you come from The Atherton T...