Mount Garnet to Lappa Junction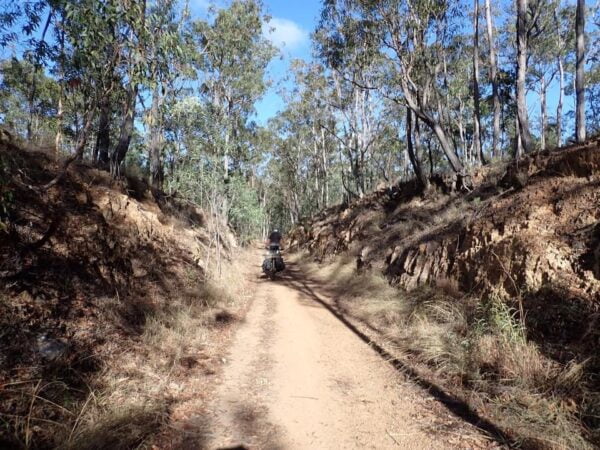 Difficulty: Challenging, especially in warmer months. Take plenty of water!
Surface: gravel, rough in places, sandy in places
Suitable for: riders who are used to conditions in tropical outback North Queensland
Adventure awaits in the tropical savannah lands
Disused railway lines come in all shapes and sizes across Queensland. This point-to-point ride uses a line which was built by the Chillagoe Mining and Railway company in 1902, but was later taken over by Queensland Rail, and eventually closed in 1960. In the 60 years since it has been a public road, but obviously it is a road with the gentle gradients and remnant history that goes with its railway past.
Recent ride reports (from July 2021) note that the 8km trail section near Mt Garnet is rough and overgrown in places, before you reach Nymbool Road.
Although we have listed this ride starting in Mt Garnet, which is on the Kennedy Highway and easy to get to via road from Cairns, the railway formation was built as a spur off the Tablelands line at Lappa Lappa (now known as Lappa Junction).
According to the Rail Trails Australia page on this trail, you can expect outstanding savannah landscapes, panoramic views, impressive cuttings, stone bridges and culverts.
The 120 year-old "pub" at Lappa Junction is also a highlight, styling itself as Australia's first BYO hotel (it doesn't have a liquor licence). It does have a museum, however.
There are no services whatsoever between Mt Garnet and Lappa Junction, so being self-sufficient for food and water is important. And while this ride is "only" 52km, it would be a big day out to ride it both directions, so planning a shuttle with multiple cars, or having a support vehicle might be a good plan.
Trans North operates a bus from Cairns to Karumba that stops at Mt Garnet, see the Trans North website to book.
The Savannahlander private railway comes past Lappa Junction most days in a gleaming 1960s rail motor from either Cairns, Forsayth or Karumba, but it's a tourist experience, not a standard railway service, so you can't just jump on it back to Cairns.
The Great Northern Cycle Trail is a Facebook group which has put together a route which includes this ride as the western section of a 450km adventure cycling loop around the Atherton Tablelands. Lots of other great riding being highlighted around the Tablelands and Savannah country in that group!
Our photos for this article came from Sandra Butler who is part of the above-mentioned Great Northern Cycle Trail group. Of the Mt Garnet – Lappa Junction route she says: "It is a really beautiful ride!"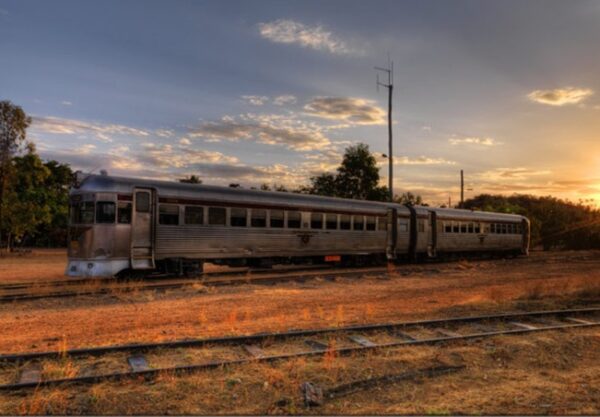 What's in the area?
FOOD: There is a service station and a pub at Mt Garnet. If you're looking for something more, then try the Popular Cafe at Ravenshoe, about 45km east on the Kennedy Highway.
THINGS TO DO:  The Undara Lava Tubes are an amazing local attraction … there's nothing else like them, about 100km west along the Kennedy Highway from Mt Garnet. And if you are a rail trail enthusiast, the chances are you might like trains. Check out the Savannahlander, which runs multi-day tours on the line which goes from Cairns to Forsayth.
BIKE SHOP: The closest bike shops are in Atherton: Northern Bikes and The Bicycle Workshop Atherton.
AMENITIES: Locations of toilets and water are listed on the RideWithGPS map for this ride. The only toilets near the route are at Mt Garnet.
ACCOMMODATION: Mt Garnett Travellers Park has camping and cabins.
Mareeba to Atherton
Closer to heaven than where you come from The Atherton T...