Goat Track Loop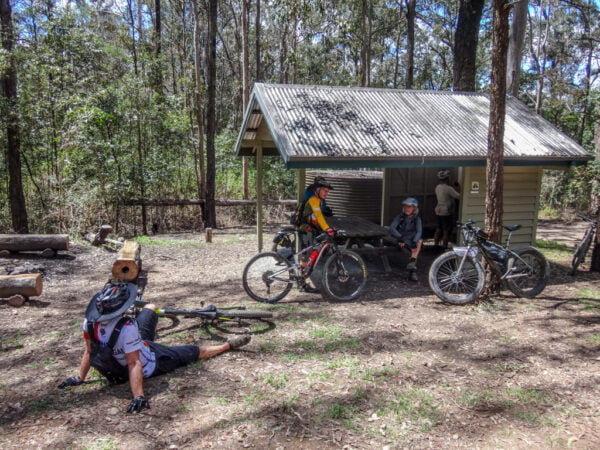 Difficulty: Medium-hard physically, but requiring good bike-handling skills
Surface Type: Mixture of gravel and bitumen
Suitable For: Riders with climbing and descending experience
The Goat Track is an iconic Brisbane ride available to any serious bike rider. We know plenty of people who ride it on road bikes, and of course it's fine on a cyclocross or gravel bike or touring bike (good training if you are loaded up!). And perhaps there are more ascents of the Goat Track by mountain bike riders than any other sub-category, because it links so well with the myriad of epic off-road rides in D'Aguilar National Park.
This loop starts and finishes in Samford Village, which is a busy place on weekends. There is a great choice of cafes for your post-ride refueling!
Roll out of the village on Mount Glorious Road. It's always glorious in the Samford Valley, and you can warm up with the gentle slopes before you reach the turnoff to the Goat Track.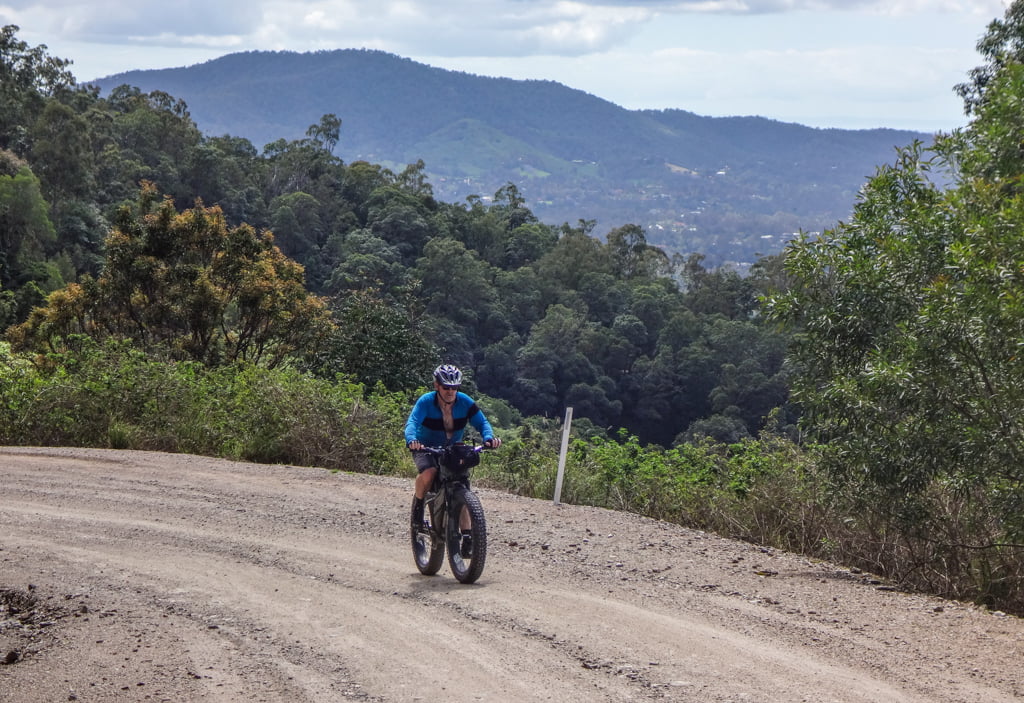 The track is a gravel road and the climb is a steady 8% grade for 3km. The gradient never really changes, so although it's hard work and most people will end up in their lowest gear, if you can cope with the start of the climb all you need to get to the top is persistence.
Turn left at the top of the Goat Track and there's a little bit more climbing into Nebo Village. The Cafe in The Mountains is an option for refreshments before we launch into enjoying the fruits of our labour: the down hill run along South Boundary Road.
But a word of warning! Modern mountain bikes and gravel bikes have great brakes, but exercise some caution when descending South Boundary Rd, which is a double-track fire road. There are a couple of corners which have major drop-offs on one side. Overcook it into one of those turns and the mistake could be very costly indeed.
But if you brake early on the corners and let your bike run on the straight sections, you will have plenty of fun until the draggy climb up to the Centre Road intersection. Don't miss this left turn otherwise you will end up in The Gap.
Centre Road descent can be pretty rough as well, so once again take it easy down to Enoggera Creek. Then chug your way up the 1.5 km climb back up to Mt Nebo Rd. This is a tough one, so be nice to yourself and take breaks.
Another quick descent and a left turn into Bellbird Grove, where you can dodge the frisbees and wave at the picnickers. Then one last nasty climb up the Link Road to the junction with Camp Mountain Trail. A traverse on Link Rd across to McLean Rd is our last section of gravel for the day and its quite fun, with three dips and short power climbs out the other side.
It's a quick trip down McLean Rd South to join up with the Samford-Ferny Grove rail trail and a gentle way back towards Samford Village. We recommend a short stop on a sweeping left hand corner on McLean Rd South, at the cairn that remembers the Camp Mountain rail disaster. Sixteen people lost their lives on Labor Day in May 1947, the worst accident in Queensland's railway history. The Dayboro railway line closed eight years later, in 1955.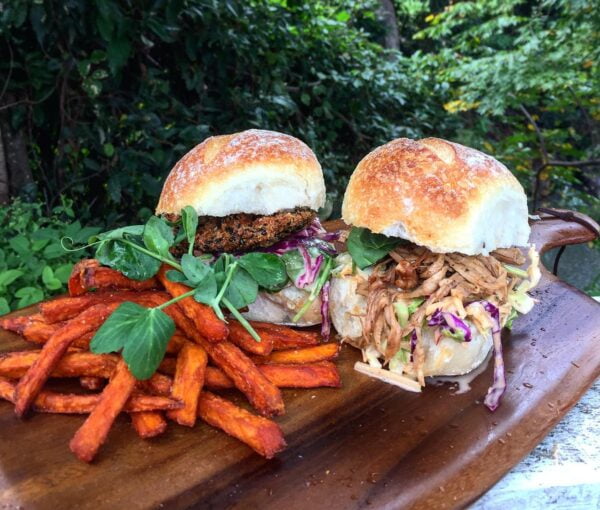 What's In the Area?
FOOD: Starting your ride in Samford Village. is a perfect excuse to grab a bite at Little Tree Bake & Brew House. There are many other cafe options at Samford, and there is also a cafe at Mt Nebo Village.
THINGS TO DO: Samford is a beautiful little town worth having a meander through (we suggest before your ride while the legs are still fresh)!
BIKE SHOP: My Bike Shop in Mitchelton is the closest bike shop to the ride start.
AMENITIES:  Shown on ride map. Toilets at John Scott Park, Samford Village, and Bellbird Grove after 36km.
ACCOMMODATION: The Clear Mountain Lodge is one of Brisbane hinterland's best retreats.
Mini Dirty Boonah
There is a reason they call this part of the world "the Scenic Rim". For this whole ride, the views to the Border Ranges to the south are simply spectacular.