Nanango's NAN1 gravel loop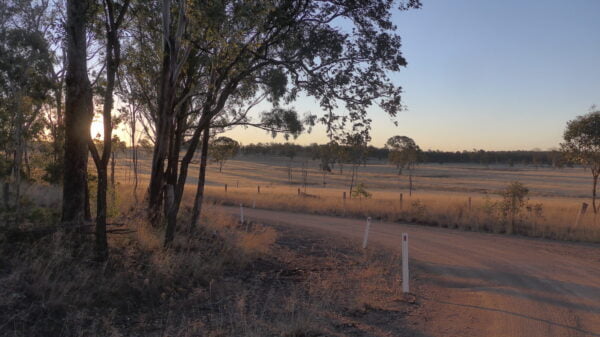 Surface Type: Gravel & bitumen
Suitable For: Beginners, and everyone else too.
Shades of our pioneer past
Nanango in the South Burnett is well placed to become a hotspot for gravel riding.
The Link Trail between the Brisbane Valley Rail Trail and the Kilkivan Kingaroy Rail Trail goes through Nanango. But there are also kilometres of interesting roads to explore using Nanango as a base. Local bike-riding advocate David Kenny has led efforts to encourage bike riders to visit the town. As a result there are now four signed 'NAN' loop rides from the centre of town.
The NAN1 loop only takes a couple of hours, but it takes in views of typical South Burnett region cattle-grazing countryside, and some rolling hills.
The ride starts on Mount Stanley Rd which is sealed for the first 7km from Nanango. Once on the dirt, you hit the only long climb of the ride, which takes you all the way to the corner of Mount Stanley Rd and Mylett Lane. That corner marks the high point of the ride, so although it's not all downhill from here, at least the trend is in your favour.
Ride through the evocatively named locality of Bullcamp, and imagine the pioneer era as you roll along the tree-lined lane. There's a couple of lumps and bumps as you head back towards your well-earned refreshments in Nanango. Your BQ writer has tried cheese and spinach rolls at bakeries all over this wide brown land, and the Nanango Bakehouse was a memorable highlight!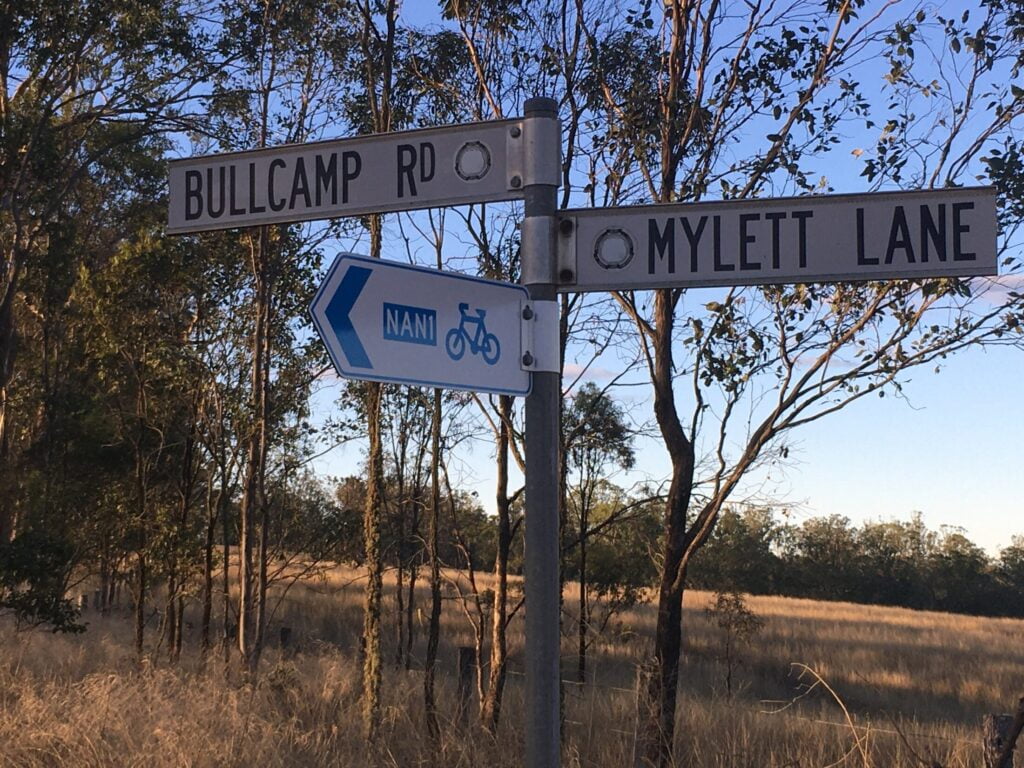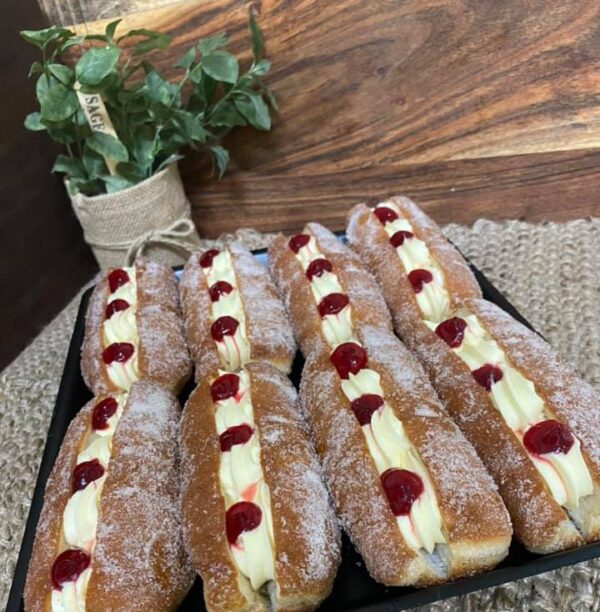 What's In the Area?
FOOD: The town center has plenty of cafes to choose from but the baked goods at Nanango Country Bakehouse are pretty good.
THINGS TO DO: The Nanango Country Markets are held on the first Saturday of every month at the showgrounds and has more than 300 stalls. Tee up your ride day to coincide for a full day of adventure!
BIKE SHOP: PSM ProBike MTB is on Queen Street in Kingaroy.
AMENITIES: Toilets are shown on the ride map.
ACCOMMODATION: The Nanango Fitzroy Motel has great reviews. There is a caravan park too for the budget option, and camping at the Nanango Showgrounds.
Promisedland MTB
The small but fun trail network makes up what is the Promisedland trails.