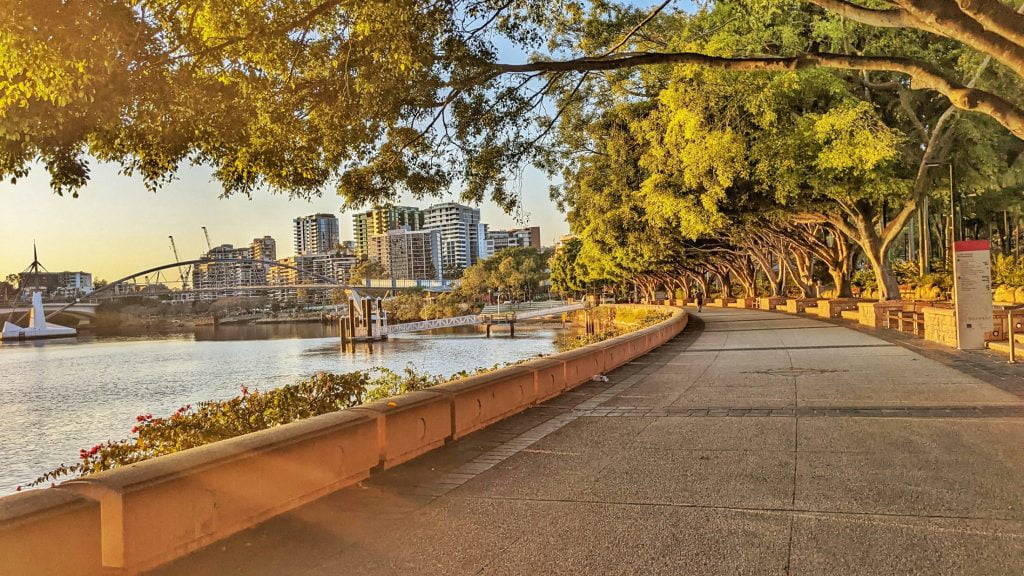 If you ride a bike in Brisbane, chances are you've ridden one of the several versions of the River Loop. Our Membership Coordinator, Amanda, decided to add running the river loop to her goals list for 2022. Her recap is below!
When I was building up my running fitness for the Sunshine Coast 70.3 in September, I decided I wanted to put it to use for at least one more long run after the event. On my regular Brisbane river loop ride, I kept seeing the same group of people running in the opposite direction in the Chelmer area. So, thanks to that group of runners wearing intraining singlets, running the shortest and least hilly version of the river loop went on my goals list for 2022.
I rode a recce of the version I had in mind, and it measured around 27km. The longest distance I had run previously was 23.5km along the Brisbane Valley Rail Trail. Running all sections of the BVRT was on last year's list! My river loop version was only a half marathon with a park run tacked on. What could go wrong?
I planned to run the loop 2 weeks after the 70.3. Recovery wasn't great after the event but I managed a couple of 5km runs in the lead up to the loop.
Starting at 'Florence' the Kombi at Southbank, I headed across the Goodwill bridge for an anti-clockwise loop. I never felt comfortable during the run. It was about 5km to the Regatta ferry terminal but it felt like 20km. I kept plodding but was dreading those hills at the Indooroopilly golf course!
I kept up the gels, Gatorade and water. By the time I got to Tennyson with about 8km to go, I started having knee issues, so I stopped and stretched. Determined not to walk, I took the shortcut to the Corso past the pink house and the AFL fields. I met up with my husband and he ran the last 6km with me. Every 500m of those last 6km I had to stop and stretch my knee. Definitely still not walking until the Kombi! I was 200m short of 27km, so naturally had to keep going to round it up.
I'm now working on my 2023 goals. Do you have anything on your list? Keep stepping outside of your comfort zone and challenging yourself!
See more about the Brisbane River Loop and other great places to ride on our Where to Ride page.