Devastated but Determined
We know that many of our members, friends, and neighbours have been impacted by the recent weather events experienced in South-East Queensland, South Burnett, Maryborough and Tweed regions. Our hearts go out to those impacted and who are currently displaced as the clean-up process continues.
Sadly, Bicycle Queensland's Milton office has also suffered extensive damage. From everyone at BQ we would like to sincerely thank the volunteers who assisted in the clean-up over the last week. The job has been enormous.
With the office being submerged for three days, we have lost almost everything. We were able to salvage a few children's bikes that are used in our education programs, and some shade marquees.
Our membership and event systems are all online and will continue to operate without interruption. Given we will be in recovery mode for some time, the Bicycle Queensland team is working remotely.
The best way to keep in touch with us is via email:
We are full speed ahead on the 2022 Brisbane to Gold Coast Cycle Challenge, to be held on its new date of Sunday 17 July. We hope you will support us in this year's event as either a participant or sponsor. A sold-out event will expedite our recovery and get us "back on the bike" faster. If you would like to sign up for the 2022 Downer Brisbane to Gold Coast Cycle Challenge visit our website here https://b2gc.com.au/ or if you would like to sponsor the event contact bqinfo@bq.org.au.

Also on track is the next round of Her Ride courses to encourage and give more skills to women bike riders. The next course will commence on Sunday 13 March. To sign up and support our HER RIDE initiative you can secure a spot here: https://www.eventbrite.com.au/e/266593015887
The road ahead is challenging. We will draw on our Queensland spirit, and remain positive and resilient staying connected to and servicing our members and the state remains our priority. We are determined to rebuild and continue our work to make Queensland the best place to ride a bike.
Stay safe and happy riding,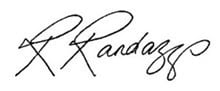 Rebecca Randazzo
Chief Executive Officer

Rachel Nolan
Vice President