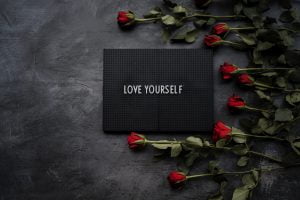 Valentine's Day is a special time to express our love and appreciation for others. But it's also important to show ourselves some love as well! Self-love is an essential part of our overall wellbeing and happiness, so this Valentine's Day why not take the opportunity to do something special just for you? Like going for a bike ride! Queensland has an array of bike trails suited to all levels of riding ability.
Self-love is more than just taking a bubble bath or buying yourself some new clothes — it's about recognizing your worth and respecting yourself in all that you do. Taking a few moments out of the day to show yourself some love can make all the difference in improving both your physical and mental health. Celebrating Valentine's Day with self-love is an excellent way to boost your confidence and lift your spirits.
It doesn't have to be complicated or expensive — there are many simple ways that you can practice self-love this Valentine's Day. Here are some simple ideas from our Mental Health Partner, White Cloud Foundation.
Tip 1: Take a Break from Your Daily Routine
Valentine's Day is the perfect time to take a break from your usual routine and do something special for yourself. Whether it's taking a long walk in nature, exploring a new part of town, or indulging in some beloved comfort food, make sure that you take some dedicated time away from your regular schedule to just relax and enjoy.
Tip 2: Pamper Yourself
Pampering yourself is an excellent way to practice self-love this Valentine's Day. Whether you book a massage, do some yoga, give yourself a manicure, or just take some time out for a hot bath and your favorite face mask — treating yourself with kindness and care can help you feel rejuvenated and relaxed. Whatever you choose, make sure to take some time out for yourself and enjoy the experience!
Tip 3: Celebrate Your Achievements
Valentine's Day is also an excellent opportunity to take stock of your successes and celebrate your achievements. Make a list of all the things that you are proud of or have accomplished over the past year, and don't forget to include the small (but important) things too. Reflecting on your successes can help boost your self-esteem and make you feel more confident about all that you have achieved.
Tip 4: Avoid Comparing Yourself to Others
This Valentine's Day, make a conscious effort to avoid comparing yourself to others. It can be easy to focus on all the things we wish we had or could do better, but comparing yourself to other people will not help you feel more confident or appreciated. Remind yourself of your own worth and focus on all the great things about you. Celebrating yourself for who you are is one of the most important acts of self-love!
Tip 5: Spend Time with People Who Make You Feel Good
Spending quality time with people who lift you up and make you feel good is a great way to practice self-love this Valentine's Day. Whether it's catching up with an old friend, spending time with family, or meeting up with a mentor — make sure to surround yourself with people who will support and encourage you.
This Valentine's Day make sure to take the opportunity to show yourself some love! Self-love is essential for our overall well-being, so why not practice kindness and appreciation for yourself this year? Take a break from your routine, pamper yourself, indulge in some comfort food, and spend time with people who make you feel good — these tips will help you give yourself the care and attention that you deserve. Happy Valentine's Day!
Raise your endorphin levels by going for a ride, and if you haven't already, join the Bicycle Queensland family here.
Remember, if you're not feeling ok and are a bit down, lost, stressed or anxious, help is just a phone call away. It's important not to let these feelings build up and become a problem, so reach out early to White Cloud Foundation and talk through what's going on with their team of psychologists, counsellors, social workers, dietitians and exercise physiologists/scientists. It's free, no referral needed, and all appointments are via phone or tele-health. Just call 07 3155 3456.