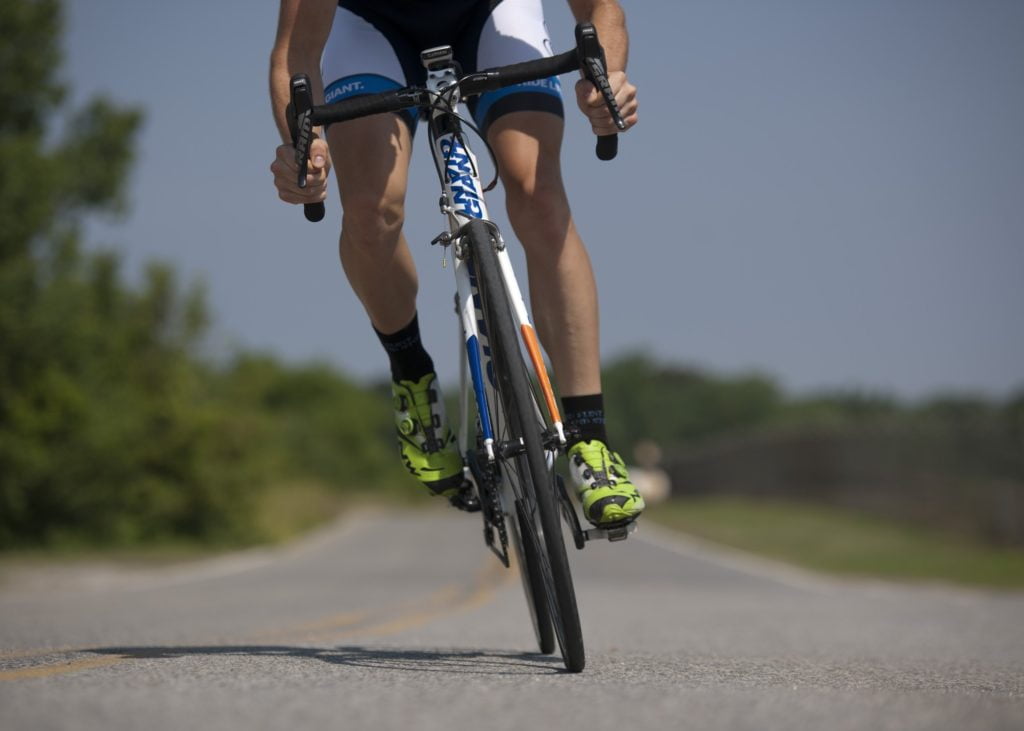 Supporting your physical and mental wellbeing is very important during the COVID-19 outbreak, equally as important is stopping the spread of the virus. Cycling has seen a boost recently with people having more time and looking for a great way to get some fresh air and has minimal risk of infection. We continue to support riders and recommend they follow all government rules and guidelines regarding exercising outdoors and self-isolation.
Our current recommendations state that you should ride SOLO or with members of your own household, please refer to our Coronavirus update for Cyclists for more details. For many seasoned cyclists, riding solo is a given and half the fun is getting some time to yourself, for many others riding solo is a new experience so we have put together some tips and tricks for those about to adventure out on their own, perhaps for the first time.
1. Planning
When planning it is important to consider a few key factors; how far, how long, which route and what if I need help. We recommend writing down the answers to these questions and passing it on to a friend or family member who can track your progress.
How long do you plan to ride for? 30mins, 1 hour, more?
Does this match the distance and speed that you can perform? Be reasonable with your estimates and give yourself a little extra time. Don't plan a 30km ride and think it will only take an hour if your max speed is 20km/h.
Are you taking the safest route possible?

Are there dangerous intersections that you could avoid?
Are the roads and paths in good condition?
Have you gone this way before? If it's your first time solo, we don't recommend exploring new routes as it is easy to get disorientated and distracted, increasing your risk.
Is this a popular route? Other riders are a sign that this route is safe and if things do go wrong there will be someone around to help out.

Can you adjust your timing?

Try and ride during daylight to reduces risks. If you do ride during low-light conditions or night-time remember to have your lights on.
Go for more short rides, this will keep you closer to home (more rides = more cardio increases and more kudos 🤩)

What are your plans if you breakdown or crash?

Can a family member pick you up?
Is this a popular route will someone find you?
Does the route have phone coverage.
2. Preparation
Now you have planned your ride, it is time to get prepared, this is similar to getting ready for a group ride, just remember you need all your own supplies.
Have you checked your bike?

When was the last time was the bike serviced?
Have you checked your brakes?
Is the chain lubricated? Is there rust on the chain?
Are the tyres inflated to the correct pressure?
Are your lights charged?
Do the gears change freely?

Have you spares, water and food?

Have you packed enough water and food for your distance?
Do you have own supplies; tube, pump, levers etc?
The $5 note can be used as an emergency tyre repair material. It's light weight, foldable and waterproof, and you can use it on the inside of your tyre to seal a cut.
Going bush or an unpopular route, consider carrying a whistle. It carries further then a voice/cry for help and is less exhausting.

Personally

Are you wearing bright kit? Can you be seen?
Is your phone charged?
Are you mentally ready for time by yourself?
Can you fix a flat/other breakdown?
3. Tracking
Do you have a phone or GPS that can be tracked? There are many services that offer location tracking and reporting. We recommend letting people know your plan and how they can access your location. Below are a few of the main trackers but do some research into which option works best for you and your tracker, we recommend testing your solution on a short walk or ride to make sure the service is fit for your needs.
Apple devices have find.my installed by default https://www.apple.com/au/icloud/find-my/
Android devices can use google find me device https://www.google.com/android/find
Strava Summit (premium) offers Beacon that shares real-time location data.
Garmin LiveTrack to Track Activities https://www.garmin.com/en-US/blog/fitness/use-garmin-livetrack-track-activities-real-time/
Everyone should download the triple zero emergency app https://emergencyapp.triplezero.gov.au/
4. Check-ins
Now you are set you have your route planned, your bike is ready, and your tracker knows where you are. Make sure you keep your tracker informed on your plans.
Are you on a long ride? A good idea would to be to check in halfway. Not only does your tracker know that you're ok, but they can double the time for your return.
Have you broken down, get a flat, stopped for a break or a cheeky photo (make sure you tag us if you do), check in with your tracker, they will see that you stopped moving and may get concerned, it will also have added time to your ride.
Coffee time? With many cafés shut or only serving takeaway maybe have a coffee at home, if you arrange with a friend before time you could video call over a coffee to talk about your solo rides.
5. Stay connected and ride well
We hope you enjoy you continue to enjoy riding your bicycle! #ridewell
Remember to share and tag us in your solo ride photos on socials; Facebook @bicycle.qld, Instagram @bicycle_qld, Twitter @bicycleqld, and join the BQ strava group. BQ is riding with you!