For the first time, Bicycle Queensland's advocacy team (Rebecca Randazzo and Andrew Demack) attended the annual Local Government Association of Queensland conference held in Mackay.
We had a prime location between the rugby league and AFL booths on the way to the refreshments area! As a result, just about every Council in Queensland stopped for a conversation. We had prepared three posters with our main talking points: cycle tourism, education and schools, and building the cycle network.
Cycle Tourism
Cycle tourism was clearly the top priority for councils. Many councils are already working on attracting mountain bike riders, following the example of the Wangetti Trail, now under construction from Palm Cove to Port Douglas in FNQ. Mackay Council is also building a trail of similar epic quality, from Eungella to Finch Hatton — that will be amazing.
We are working through our follow-up contacts with councils including Mareeba, Mackay, North Burnett, South Burnett, Scenic Rim, Cassowary Coast, Livingstone and Ipswich. Most of these are interested in either developing rail trails and other cycle tourism opportunities, but also getting the best value for money in cycle infrastructure.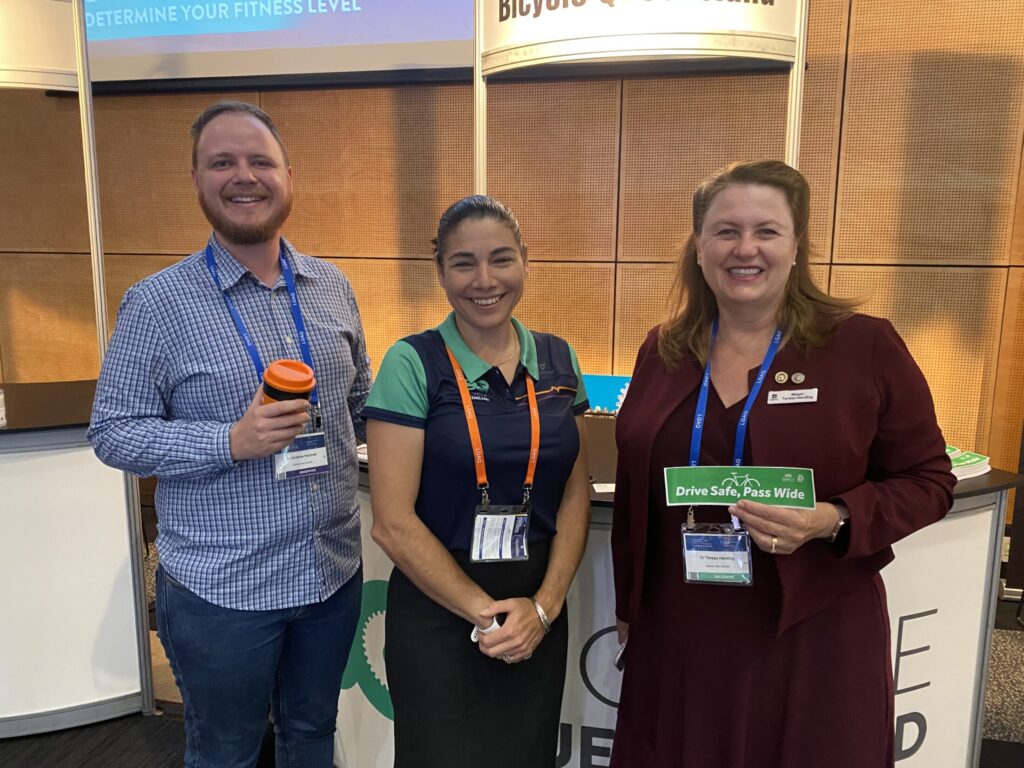 Local Counterparts
On the way to Mackay, BQ's Director of Advocacy Andrew Demack arranged meetings in Maryborough, Bundaberg and Rockhampton, meeting up with bicycle user group representatives and Councils. In Maryborough, we were delighted to see and experience the remarkable progress being made by Fraser Coast BUG on the Mary to the Bay rail trail. In Bundaberg, we met with Council staff to encourage progress on the Bundaberg to Gin Gin Rail Trail. In Rockhampton, we met with the local cycling group to discuss our collaborative response to the Council's just-released Walking and Cycling Strategy.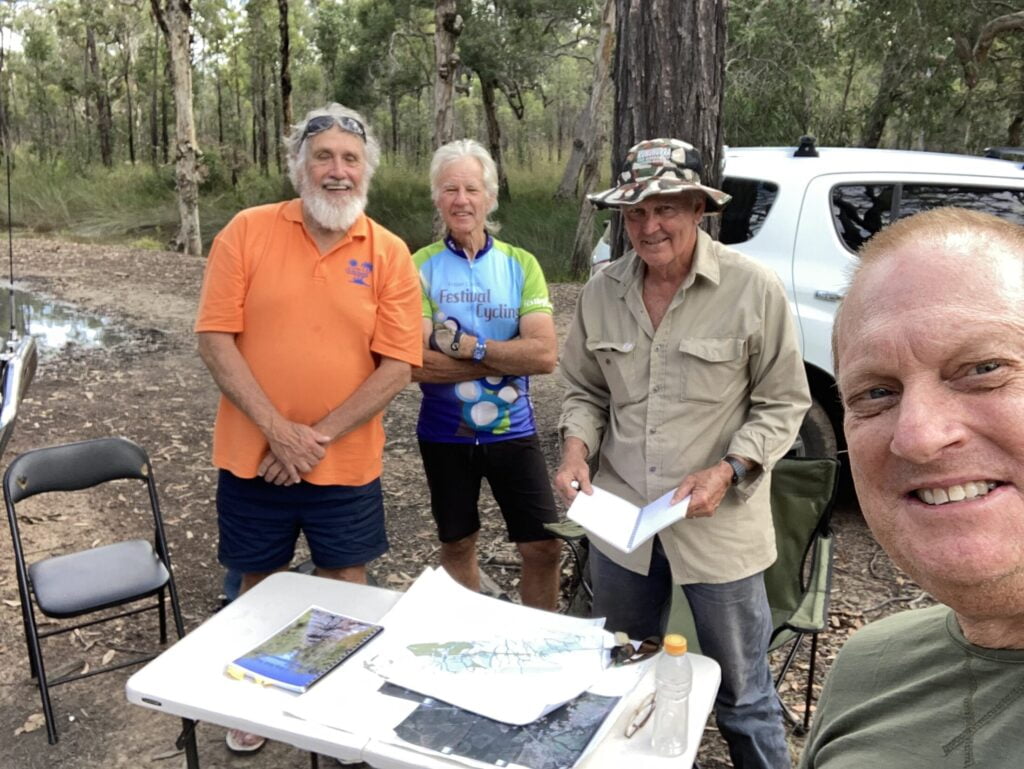 ---

Proudly supported by the Queensland Government