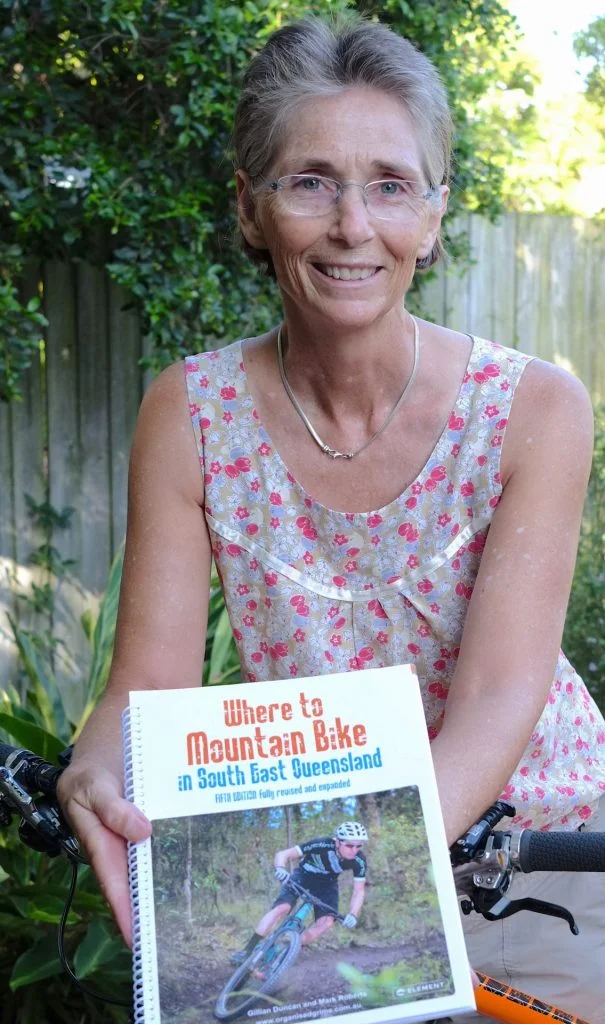 Advocacy takes many forms in the bicycle world. One of Australia's most influential cycling advocates, Gillian Duncan, sadly passed away from cancer recently.
Gillian led the cause of legitimising mountain bike trail access in Brisbane, and was the founder of Gap Creek Trails Alliance.
In partnership with Mark Roberts she published the seminal book 'Where to MTB in South-East Queensland', which predated online resources, and was a breakthrough in listing all the legitimate trail experiences available.
Gillian was softly-spoken and smiled often, but her gentle exterior only slightly veiled her incredible tenacity and persistence. Below are some further tributes to Gillian, from people who worked closely with her over the years.
Chris Maierhofer (trail builder, mountain biker):
Gillian was a true trail blazer. An instigator, agitator, and advocate; she was tenacious, patient, and strategic.
She shaped the path of mountain biking not only Gap Creek but regionally and nationally. From shaping the direction and construction of trails on ground to being instrumental in bringing IMBA to Australia and helping to author the first ever Australian Mountain bike national trail guidelines and being president of Mountain Bike Australia.
Mark Roberts (mapmaker, book publisher):
During the last 12 years, Gillian and I created 5 books in 11 editions and sold 42,000 copies – 20 tonnes of books! I am proud to have collaborated with Gillian and very proud of what we made together.
Rob George (Roadie Rob, mtb coach and trail builder):
We lost the original driving force of mountain biking and women's mountain biking in Brisbane when Gillian Duncan passed away.
Without her I can't imagine mountain biking in Brisbane and also my own businesses wouldn't be anywhere near where they are today.
She approached me in the early 2000s to tell me that mountain biking was going to be part of the Real Adventure Women's program and asked if I would run it.
She was always pushing for new mountain bike trails, and boy did she have to fight hard for that, she copped heaps of flack, but she absolutely never backed off.
Mountain biking has lost one of our great leaders this week but she will always be remembered.
Please when you're riding your favourite trail, remember Gillian because there is a good chance she had a big part in the reason why it's there.
Vale Gillian Duncan will be deeply missed but never forgotten.