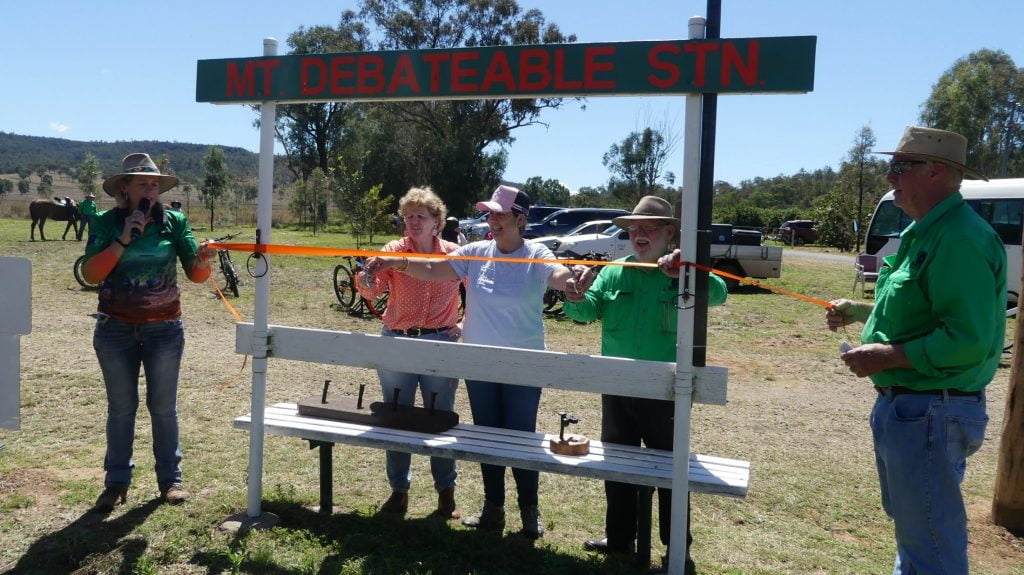 The Boyne-Burnett Inland Rail Trail (BBIRT) is a great success story of grassroots actions by communities a long way away from the seat of power. Last weekend a second section was officially opened, 30km of trail from Mt Debateable to Mundubbera.
This is the "Bridges" section of the BBIRT, as the rail corridor runs beside the mighty Burnett River, and crosses the many creeks feeding the river as they run off Mt Gayndah and the Binjour Plateau. The bridges which cross these creeks are listed by Engineers Australia as being of heritage significance.
Unfortunately floods have seen off two of these bridges, Reid Creek and Philpott, making it difficult for the rail trail to run along the corridor the entire distance from Gayndah to Mundubbera. At present, the trail starts 10km out of town in Mt Debateable siding, as the Reid Creek crossing prevents the trail from connecting into Gayndah. However, there is a detour around the site, where the bridge across Philpott Creek once was, adding a few kilometres to the journey.
Like many Queensland rail trails, this is an adventure experience. There are sandy sections, bumpy sections, and a few steep pinches out of gullies. The trail is best suited to a mountain bike (e-mtb is becoming popular too).
But for the adventurous who attempt the Bridges section of the BBIRT, you are rewarded with great views, and several plaques marking historical sites of interest.
'Packs and Pedals' runs a shuttle service on the BBIRT, and they can help you explore either the Bridges section or the Tunnels section from Kalpowar to Ubobo in the Boyne Valley.