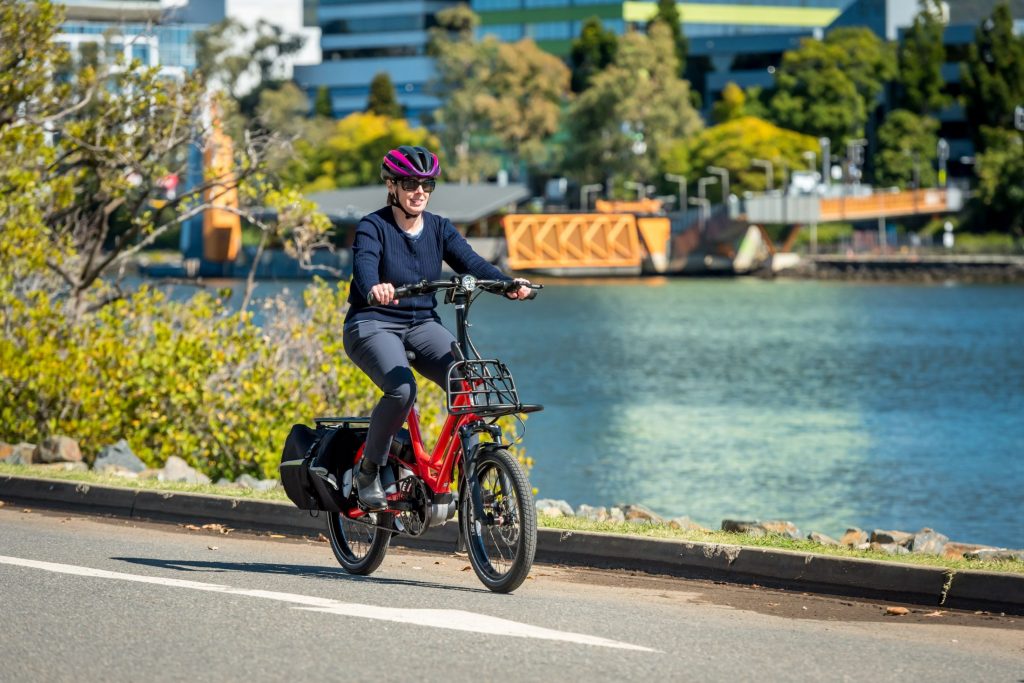 Sustainability is understandably a hot topic just now, with governments, businesses and individuals all seeking ways to create a greener future for us all. Commuting became a distant memory for millions of workers during the pandemic, but now, with lots of people making a return to the office, this is the perfect time to reset and adopt better, healthier habits.
Riding to work is nothing new, but more employers and employees are waking up to its benefits. Not only can riding benefit the individual's health and wellbeing, it'll also help to protect the local environment. Employers may even stand to benefit, with riding shown to have a positive impact on brain power and productivity.
In this post, we'll explore the benefits of riding to work in greater detail, and highlight a few ways you can make bike commuting even easier.
What are the benefits of riding to work?
Improve physical fitness and mental health. We're all aware that riding is a great way to help keep your body fit and healthy, but did you know it can also help to support your mental wellbeing, too? One study reveals that riding is the second best form of exercise for a lower mental health burden, just behind participating in team sports.
Improve productivity. Riding has been shown to improve brain function, with it increasing blood flow to the brain by 28% compared to resting, according to one study. As a result, this can help you to arrive at work in a more positive frame of mind, and help to improve productivity throughout the day.
Helps the environment. If you're passionate about sustainability, riding is a great way to play your part and help create a greener local environment. By replacing a car for a bike, not only will you be saving on harmful emissions, but if more people chose to cycle, it'd reduce congestion on roads, helping to cut pollution even further.
How to make riding easier
Use an e-bike. E-bikes are gaining popularity across the country, particularly since the 2012 legislation was passed which introduced guidelines around using e-bikes, in line with European standards. An e-bike works like a traditional bicycle, but offers the added thrust of a battery-powered motor, to take some of the strain out of your commute. Read more about e-bikes here.
Be organised! Riding to work will generally take a little longer than public transport or a car, meaning you'll have to be organised to give yourself as much breathing room in the morning as possible. Be sure to pack up anything you need the night before, and also leave heavy items at the office where possible, to save you carrying them on your commute. You should also make sure to pack some food for the office, to give you the energy for that evening ride home.
Make use of company facilities. You'll want to arrive at your desk feeling and looking fresh, so particularly after a longer ride in, you'll likely want to have a wash and get into a change of clothes. If your office doesn't already cater for active travel, ask your employer whether it would be possible to invest in some equipment and facilities to encourage more people to ride to work. Or, see if there is a local end of trip facility, where your employer could arrange for employees to make use of the changing facilities.
Even small changes like some showers and changing rooms can go a long way. It's also helpful to consider how or where you'll keep your bike during the day. Employers should look to include some safe storage facilities on-site, to give their pedalling personnel peace of mind that their bike will be secure during the day.
To sum up
In this post, we've only scratched the surface when it comes to exploring the potential benefits of riding to and from work. It may seem like a major lifestyle change, particularly if you've been driving or getting public transport for many years. But why not try riding just one or two days a week at first, before building yourself up to a bigger commitment? You'll likely feel the benefits almost immediately.
Article by Ross Hansen
Interested in becoming a BQ member? Sign up!