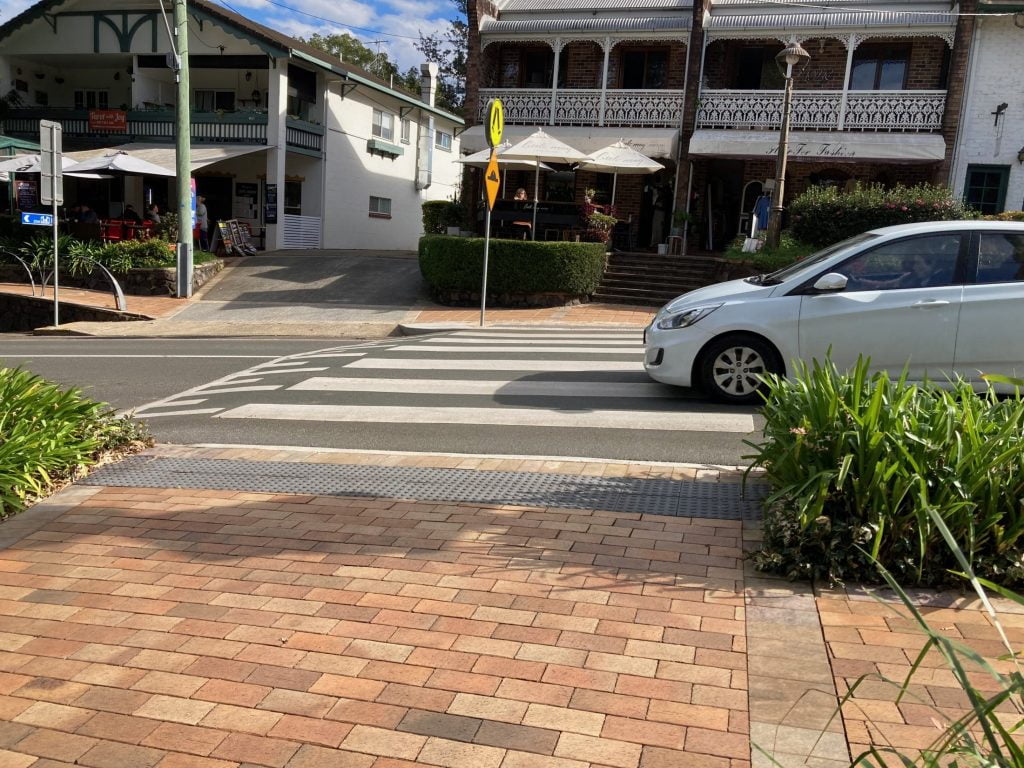 Bicycle Queensland's Director of Advocacy, Andrew Demack, represents members on the Sunshine Coast Active Transport Advisory Committee (ATAC). This committee was an initiative of Transport and Main Roads Minister, Hon Mark Bailey, and includes a councillor from Sunshine Coast Regional Council, and senior staff from both the Council and TMR district office.
The committee includes a group of excellent local cycling advocates: Damian Jones, Prue Oswin, and Tim Rogers from the Sunshine Coast chapter of Cycling Without Age. The local advocacy group are setting the agenda for how to move active transport forward on the Sunshine Coast. As well as looking at bikeway infrastructure priorities, they have also identified cycling and walking access to shopping and education precincts as an area that gives great 'bang-for-buck' in terms of outcome for dollars spent.
At Sunshine Coast ATAC's most recent meeting, Prue pointed to the success of Montville's walking precinct as an example of adding raised pedestrian priority crossings to slow traffic and create an environment in which people feel comfortable walking and cycling. The group identified five projects across the Coast to get the ball rolling: priority crossings at Eumundi and Bli Bli, Mooloolaba to Minyama ferry, bikeway at Oceanic Drive, Wurtulla, improving path connections from Caloundra to Caloundra South, and signalising Nicklin Way/Caloundra Rd roundabout.
It's great to work with local advocates with a vision for how cycling and walking have the potential to transform local communities, and we look forward to seeing these projects move forward!