We are proud to announce our newest partnership with CUORE of Switzerland!
Cuore is Italian for Heart, and our heart is on the roads, trails and race tracks that our two wheels take us. Founded in 1989, CUORE has forged its place as the leading company for custom cycling apparel.
We are excited to reveal our first BQ x CUORE Jersey design ever – just in time for next month's event, Pedal QLD! If you pre-order between the 29th June – 7th July, you'll get your jersey just in time to wear during the Pedal QLD challenge.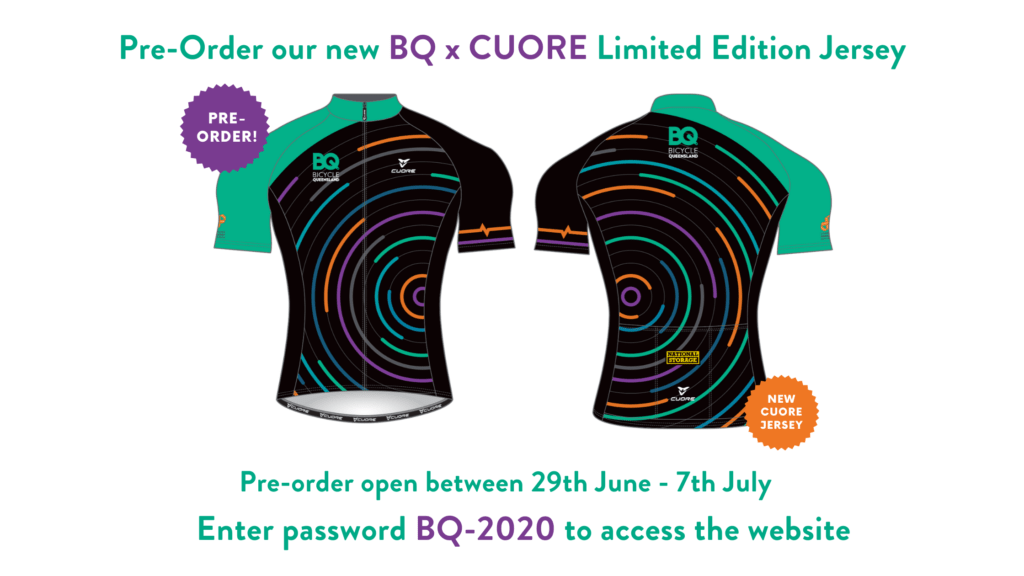 Head to the link HERE and enter BQ-2020 to get early access! While you're there you can check out the matching socks, bibs and arm sleeves as well 🙌